About Us
Arcke is a dynamic architecture practice that concentrates on creative projects in Brisbane. Our projects are personal both in their scale and approach.
The studio fosters a strong design focus. We deliver well-resolved and considered projects that address the practical requirements of our clients through innovative architectural exploration and collaboration.
A high value is placed on the ingrained history of existing buildings and spaces. Where possible we re-interpret existing spatial relationships and integrate recycled materials. This celebration of the inherent character provides inspiration for the design of textural and functional spaces.
Arcke was established by Matthew Kennedy in 2012 and enjoys commissions from diverse and discerning clients.
People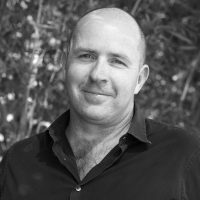 Matt Kennedy, Director
Matt began his career as an architectural photographer, following completion of his Bachelor of Design Studies at UQ. After several years of intimately photographing quality architecture and understanding the subtleties of light, he returned to complete his Bachelor of Architecture. He experienced working on residential and commercial projects at practices in Melbourne including Techne Architects. On returning to Brisbane with family, Matt established Arcke in 2012 with a commitment to creating bespoke and textured homes that respect existing buildings as well as the practical requirements of the sub-tropical environment. He believes that exceptional residential architecture can truly improve people's lives as well as offering a broader civic contribution.
Hannah Waring, Architectural Graduate
Hannah has several years experience in local residential architecture. She has a Bachelor of Design from QUT and a Masters of Architecture from UQ, where she has also recently worked as a sessional tutor in Architectural Design. Prior to joining Arcke, Hannah developed her skillset at Base Architecture and Shaun Lockyer Architects, in addition to attending numerous interstate and international research trips hosted by highly acclaimed residential architects. Hannah is especially interested in ensuring the client's individual needs are understood and that each project is uniquely crafted to meet those needs.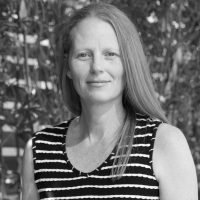 Kate Kennedy, Studio Manager
Kate's role as Studio Manager combines her experience across marketing, PR, finance and business development in creative commerce. For 15 years she worked in the film industry at screen agencies including Screen Queensland, Film Victoria and the New Zealand Film Commission, as well as events such as the Melbourne and Brisbane Film Festivals. Architecture and visual design have always been of keen interest to her and her segue into the industry has been a natural transition, drawing on a diverse range of skills and experiences.