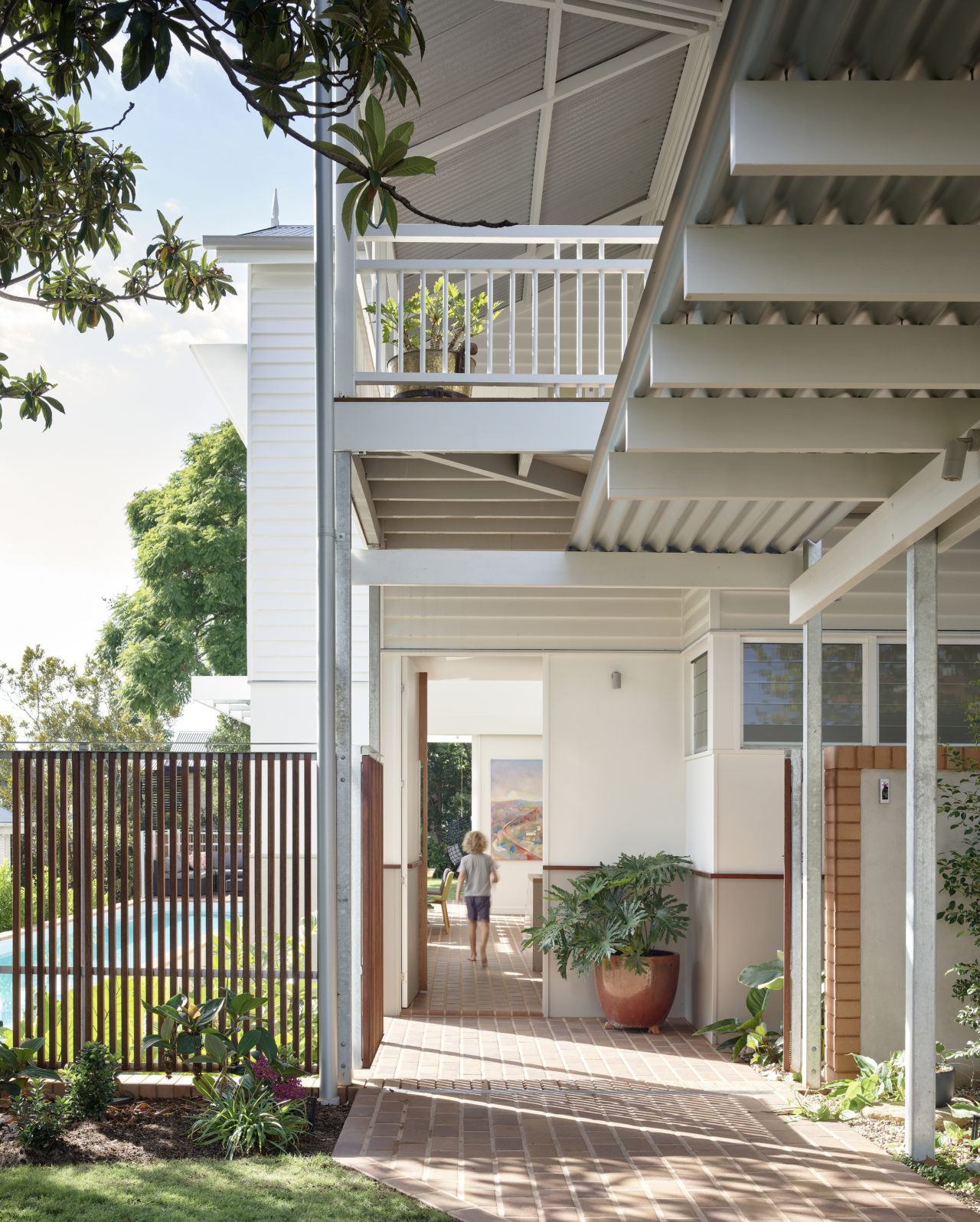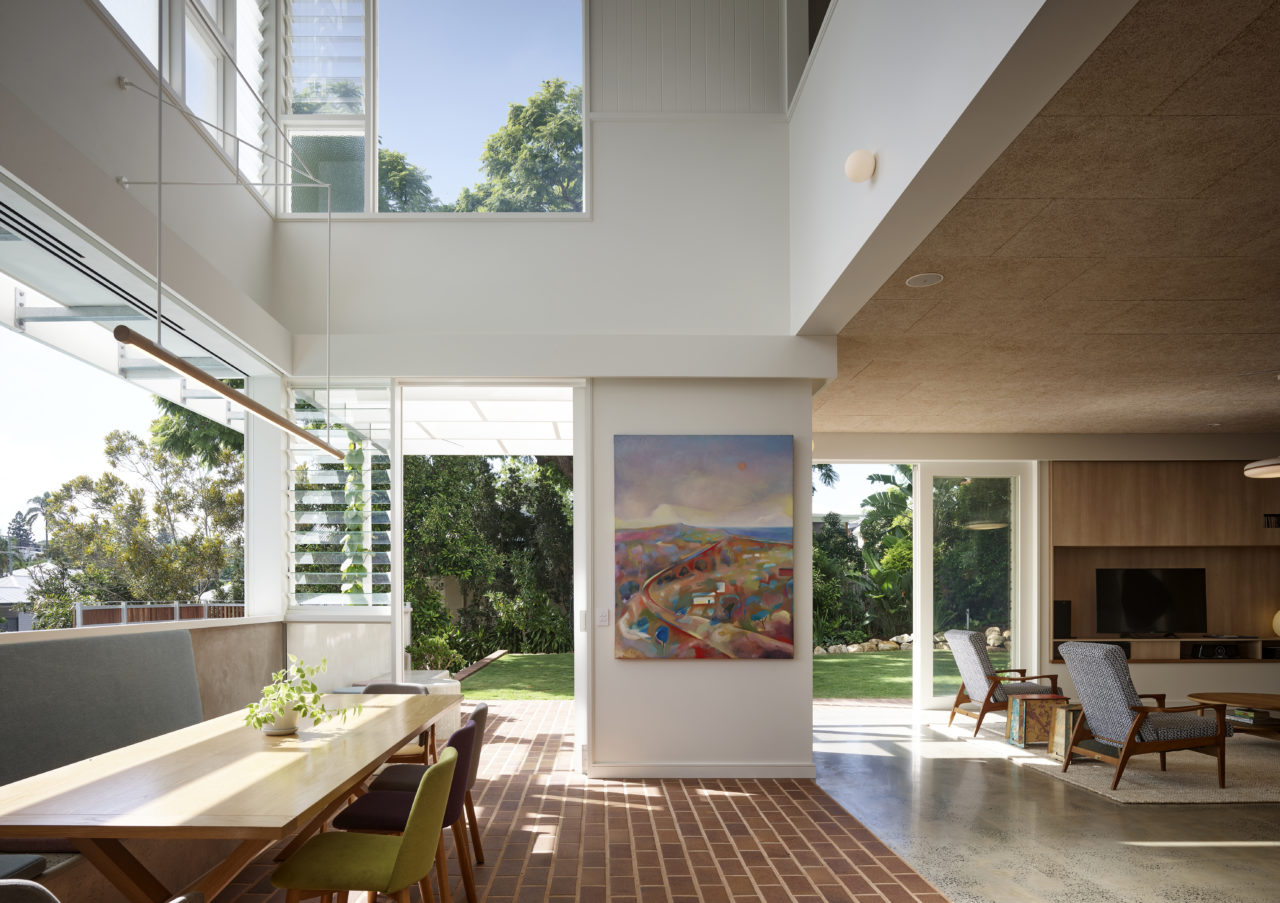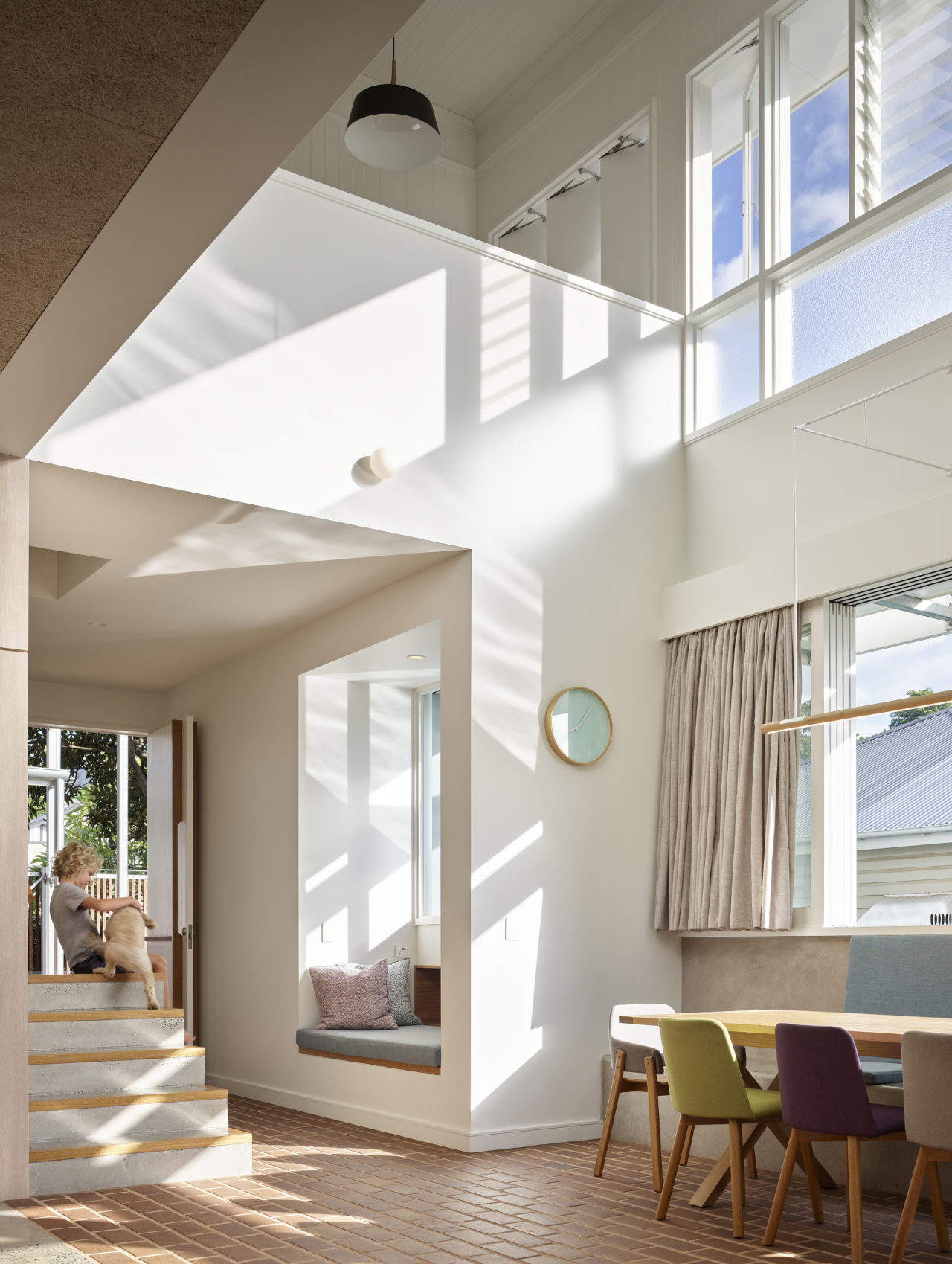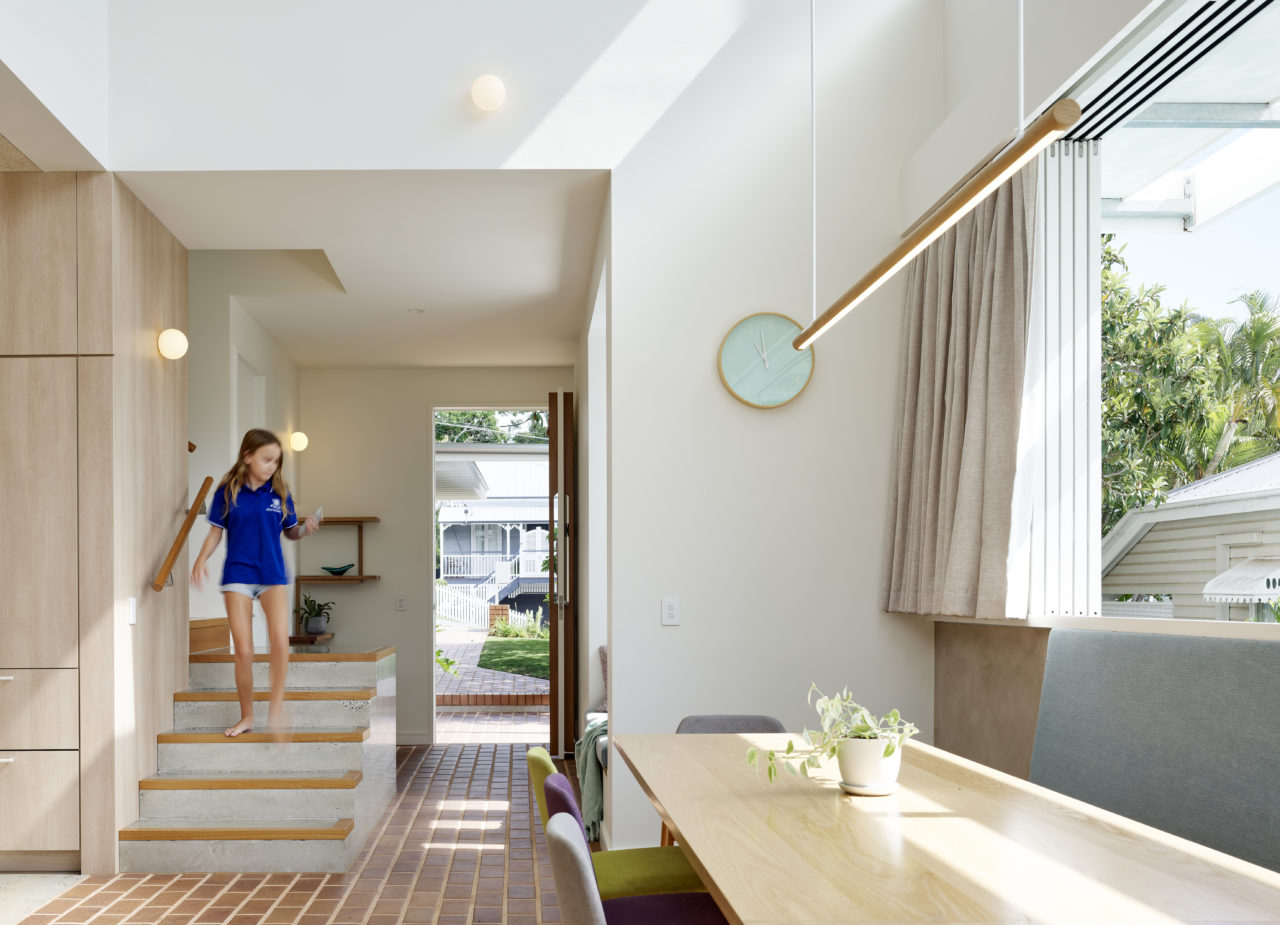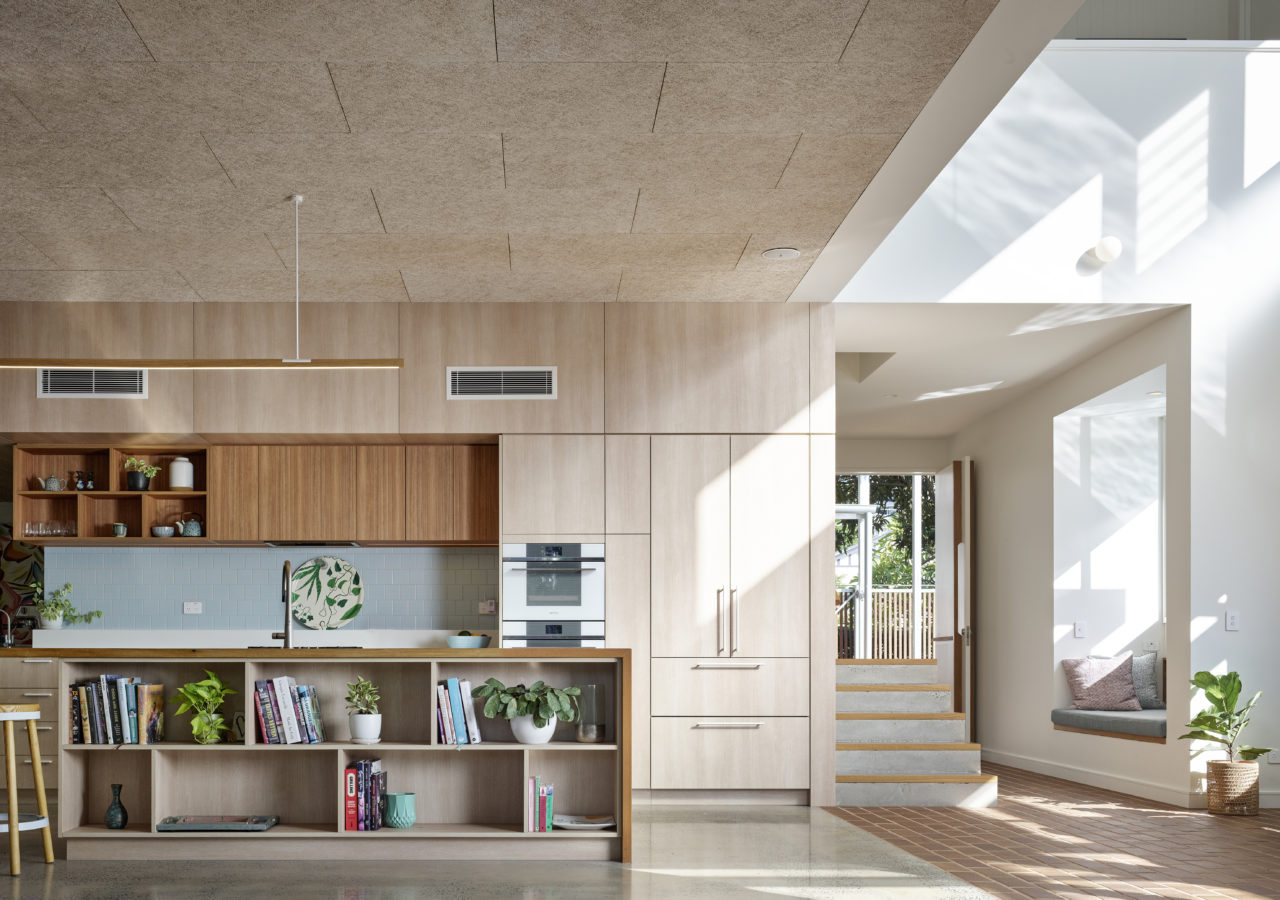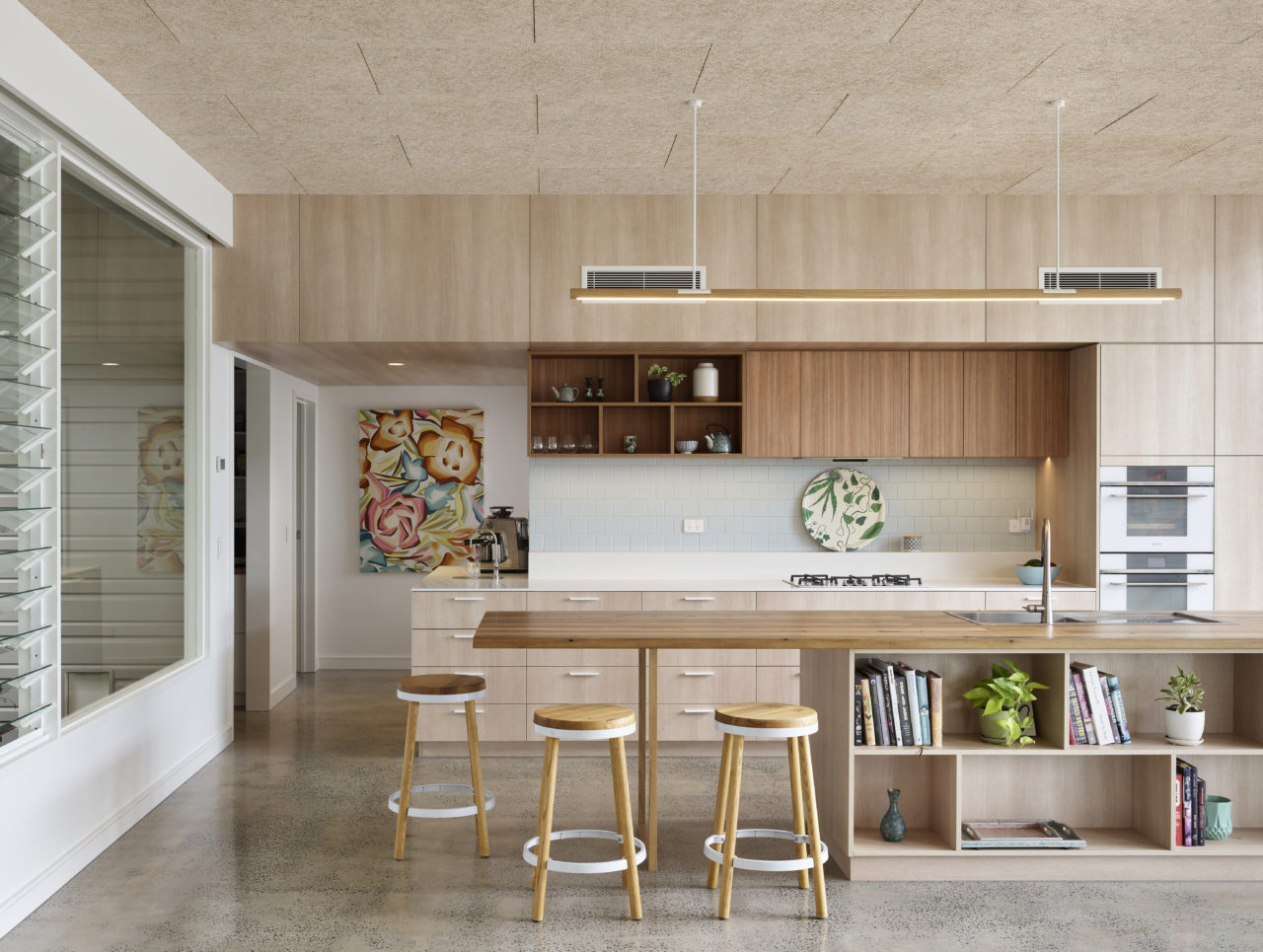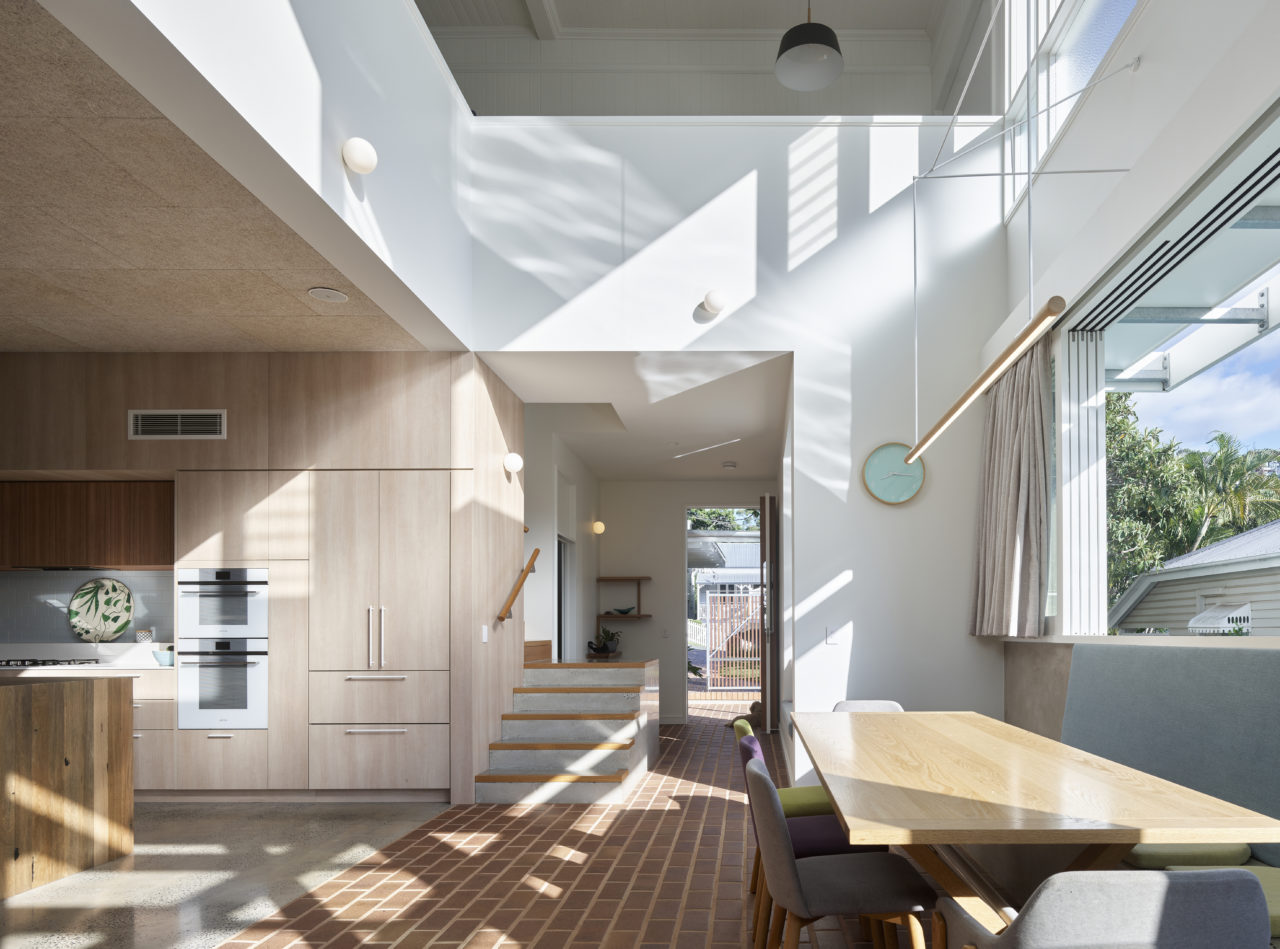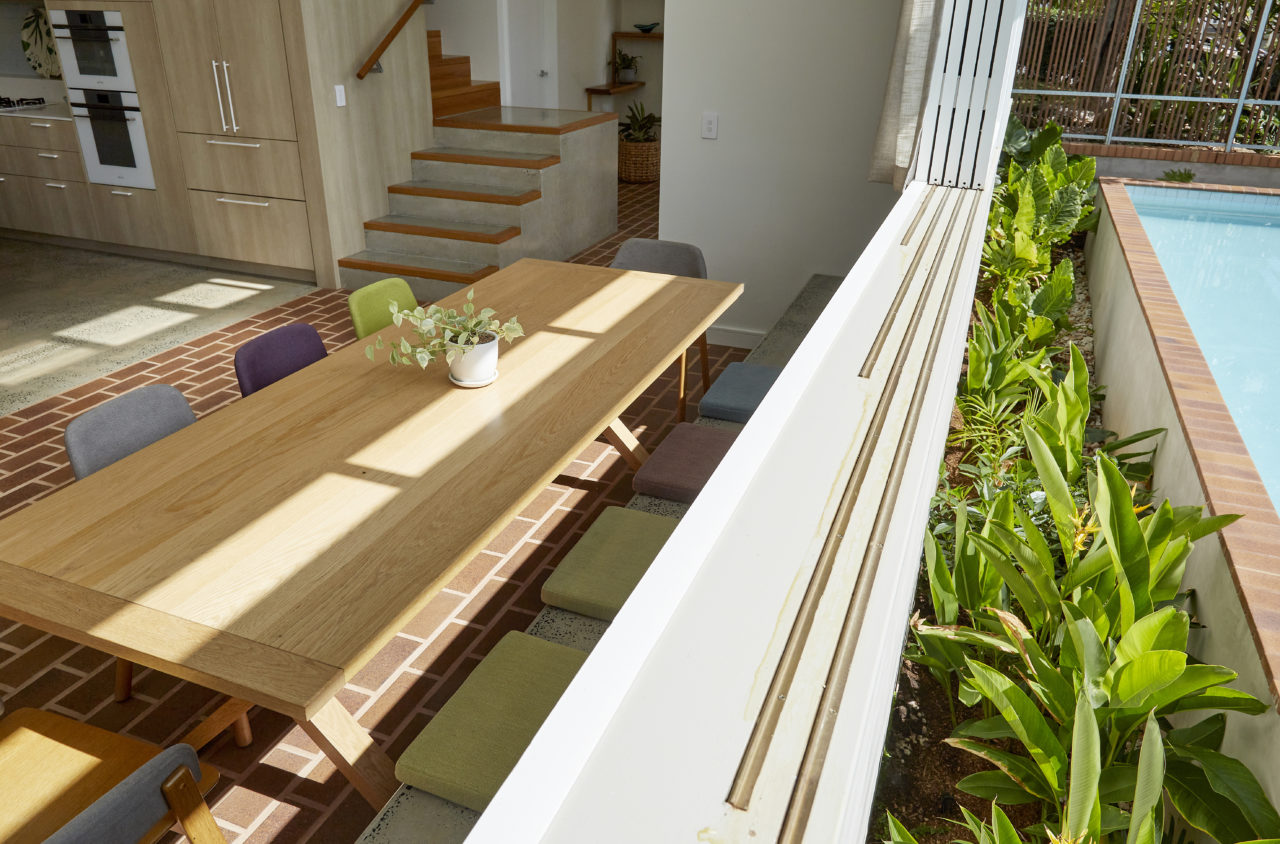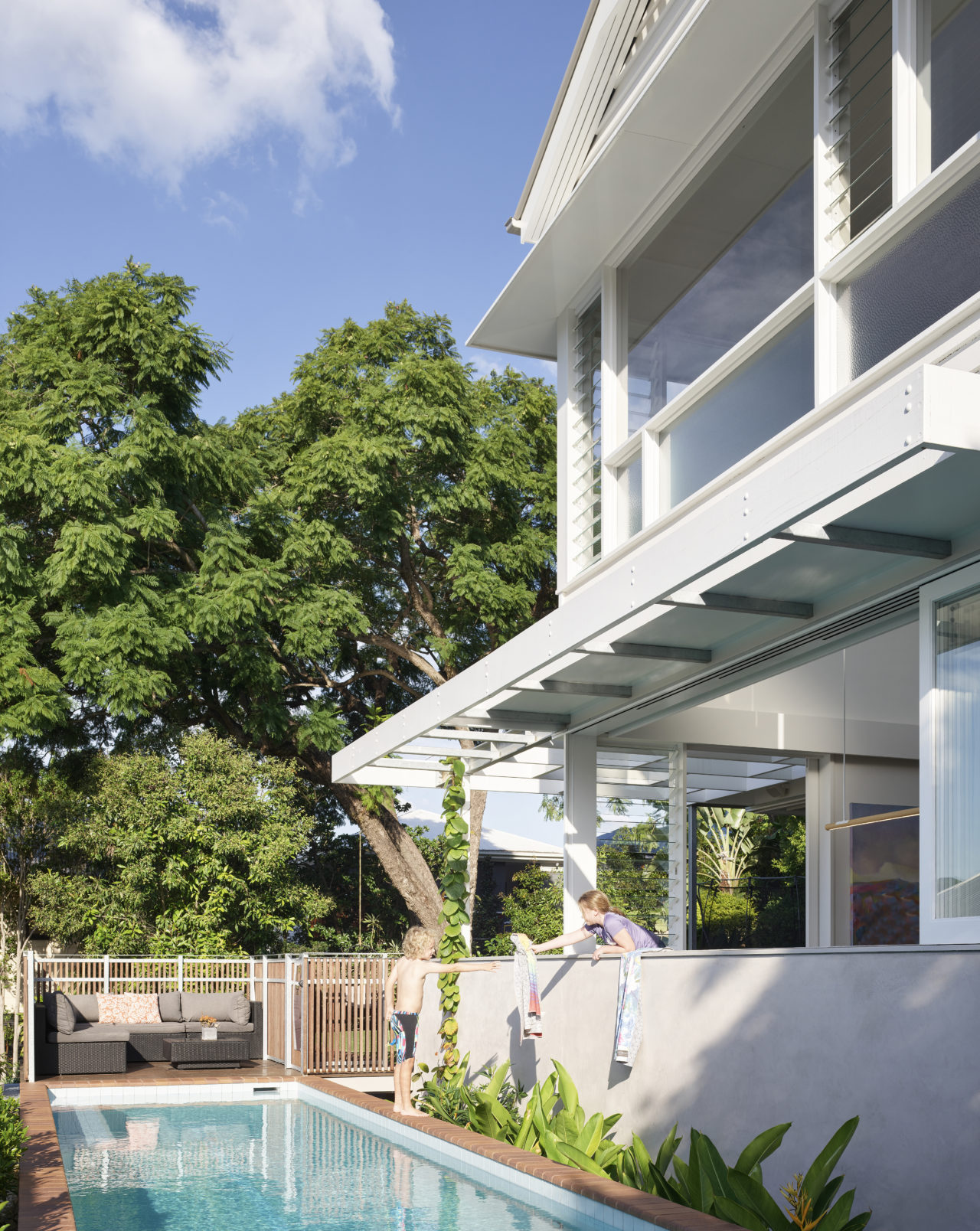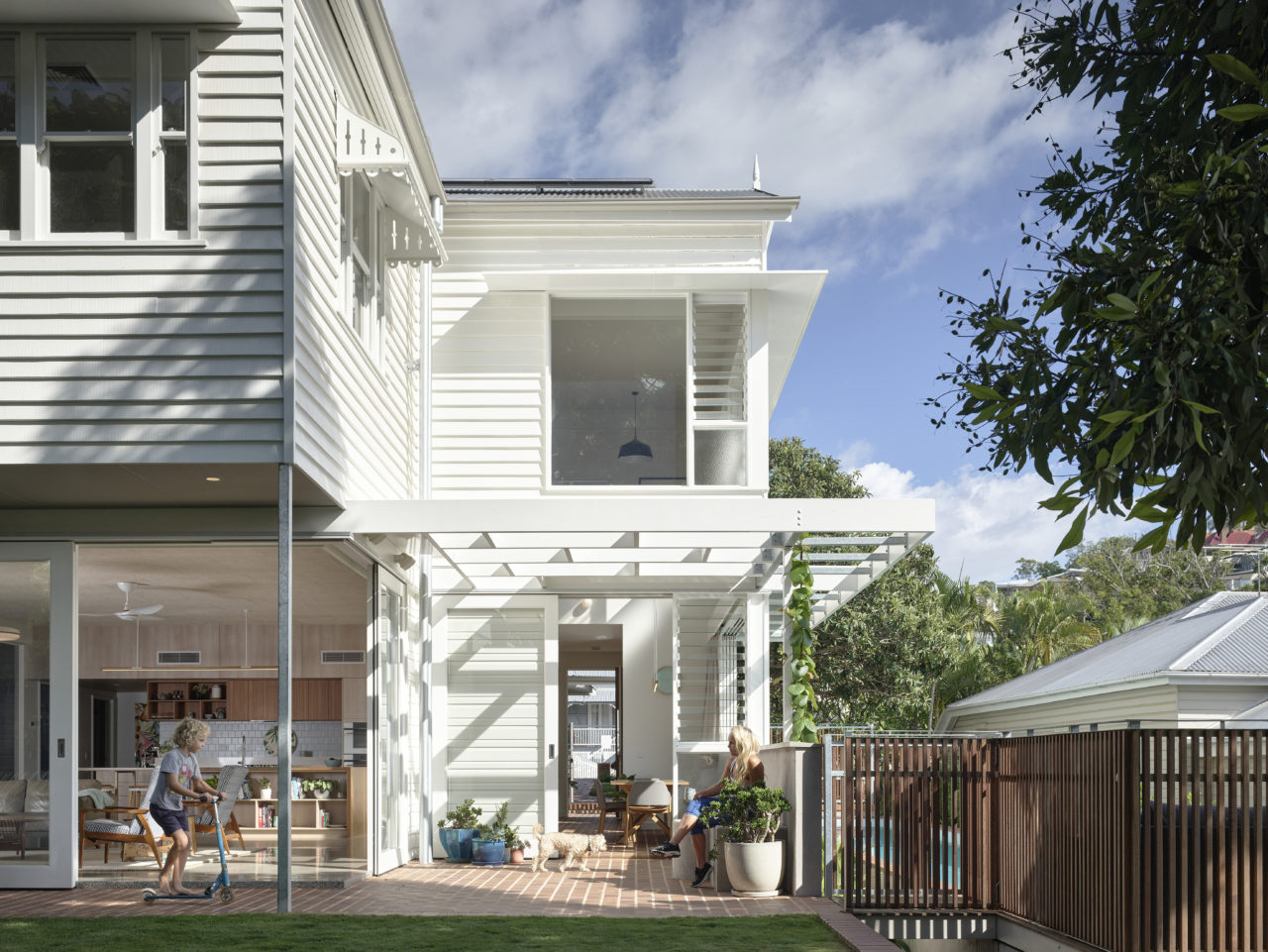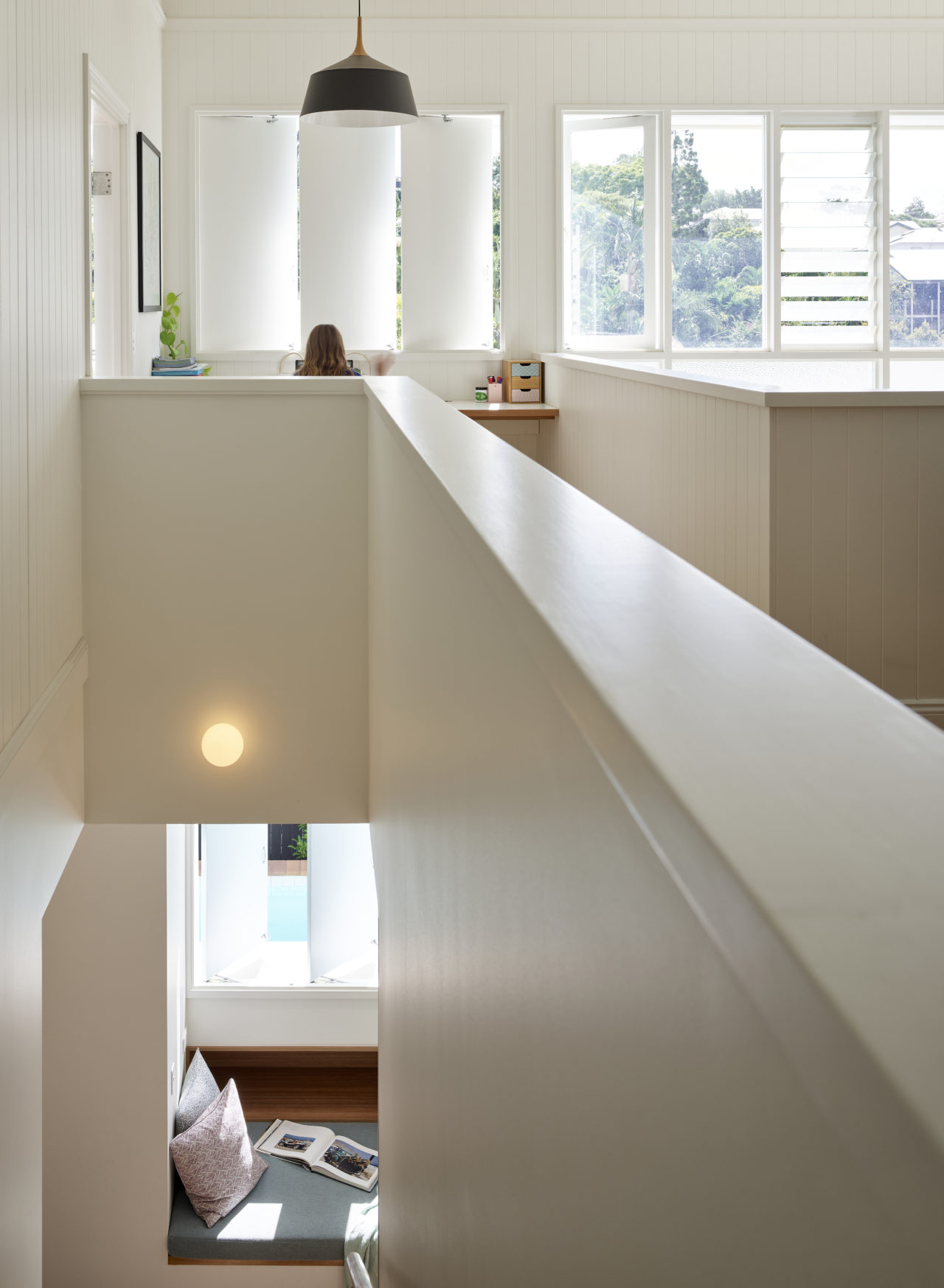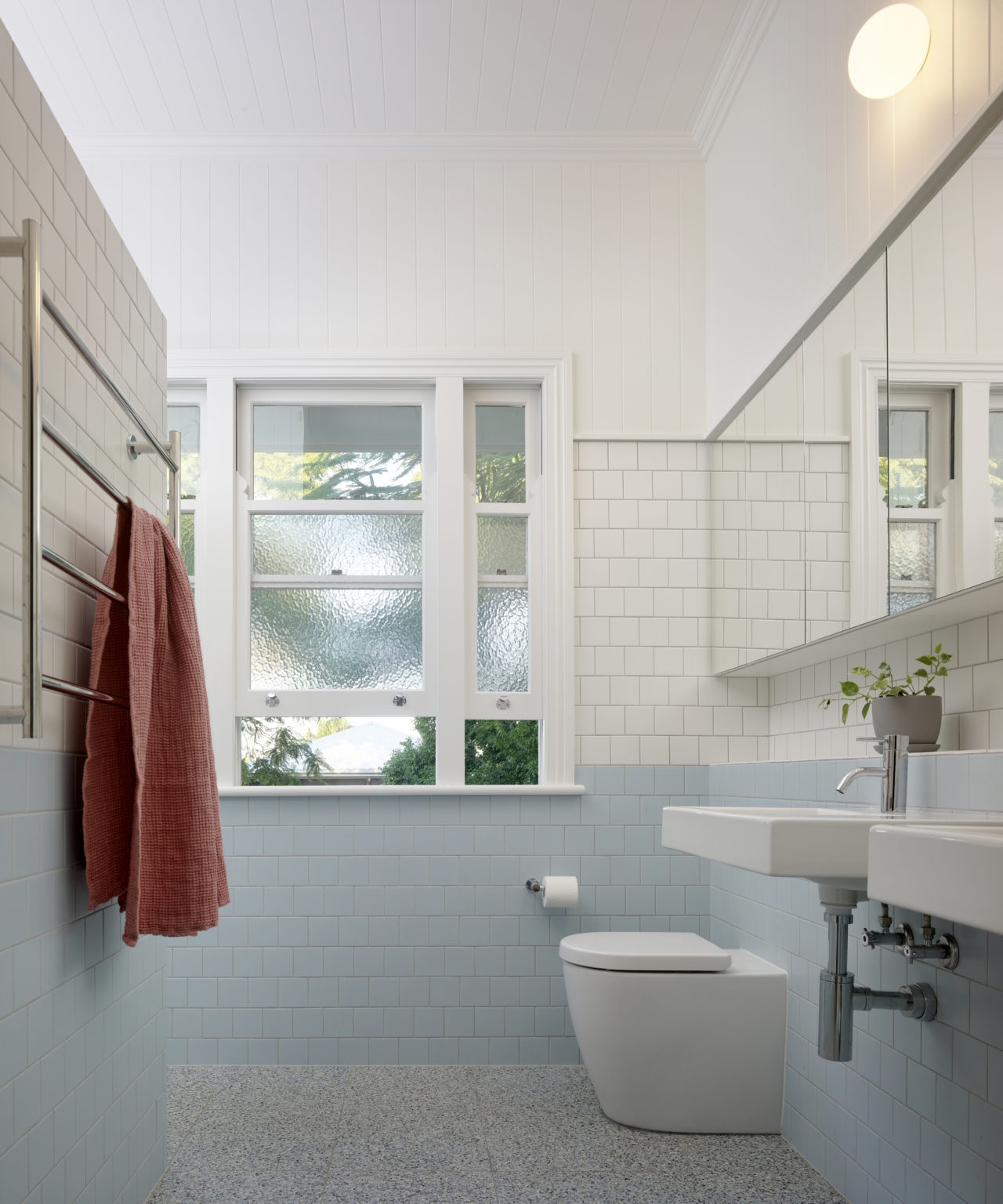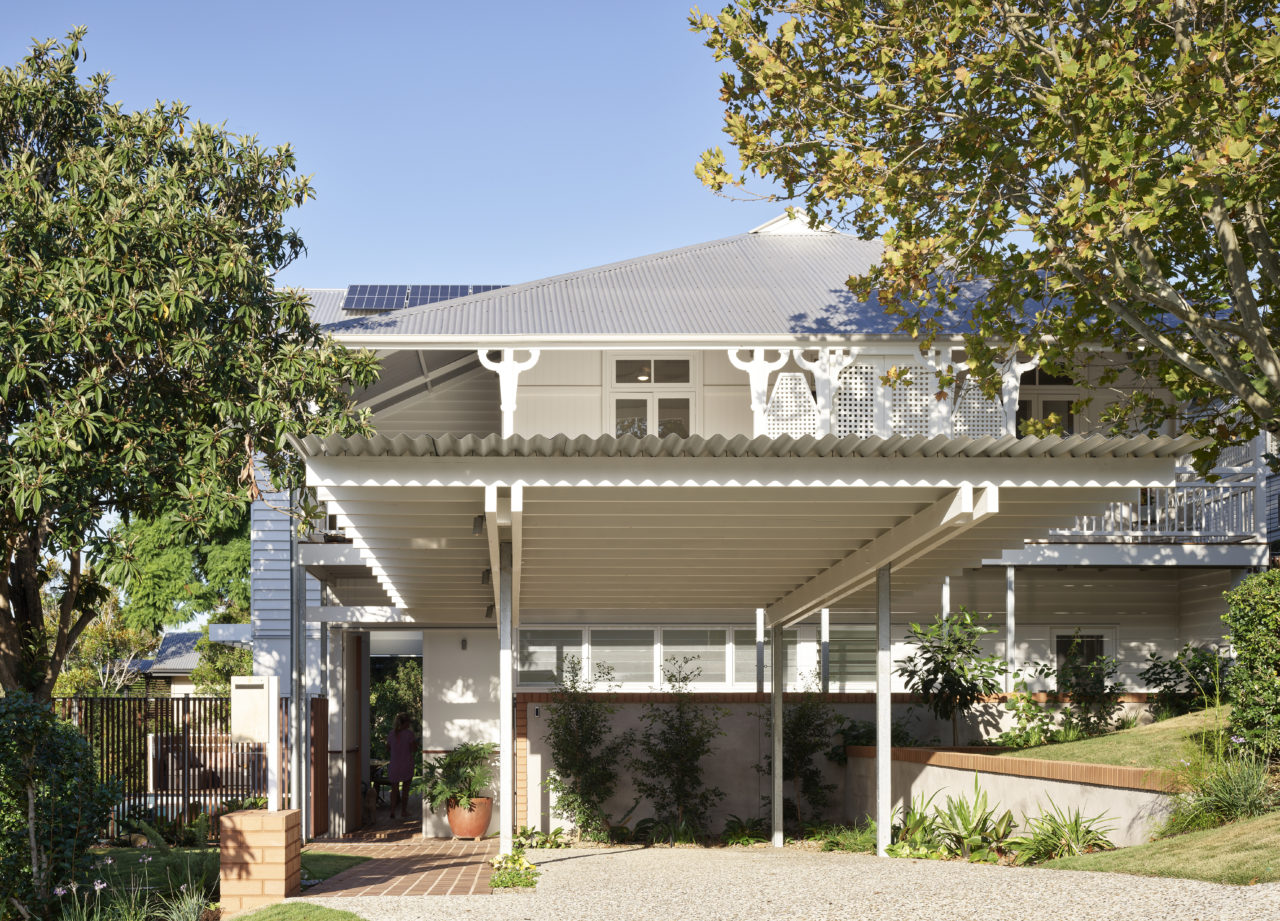 Paddington Perimeter House
Establishing a new procession of entry and creating garden courtyards was fundamental to the design.

Our goal for was to create generous spaces to celebrate Brisbane's indoor/outdoor family lifestyle. We're very grateful for Matt and the team's courageous big picture design decisions and creative consultation across all the fine-grained details. Arcke exceeded our expectations in blending functionality and form in innovative and interesting ways. They created a house that's a delight to come home to and spend fun weekends together with family and friends.
- Sean and Franki Simmons
By lifting the original Queenslander, a perimeter wall was created that wraps and protects, but also erodes into permeable sections providing glimpses to vistas. The wall defines a new topography and creates a series of interrelated courtyards, enfolding the living spaces of the house.

The pool, house and garden work as a holistic interaction, blurring delineation between interior and exterior thresholds. A north-facing, double height void features over the dining room with large sliding windows that completely open to the elements or close down as required. The lap pool is positioned to reflect the dynamic interplay of light into internal spaces and a window seat is the perfect spot to read a book.

The kitchen is flanked by the dining room to one side and a covered garden on the other, creating a sense of being enveloped by greenery.

From the entry, brick pavers connect inside and out as one continuous material. A concrete base to the central stairs grounds and orientates circulation. Framing a regal jacaranda tree at the end of the garden, a formed concrete bench seat extends from the dining to the patio and swells to facilitate a home for the charcoal barbeque.