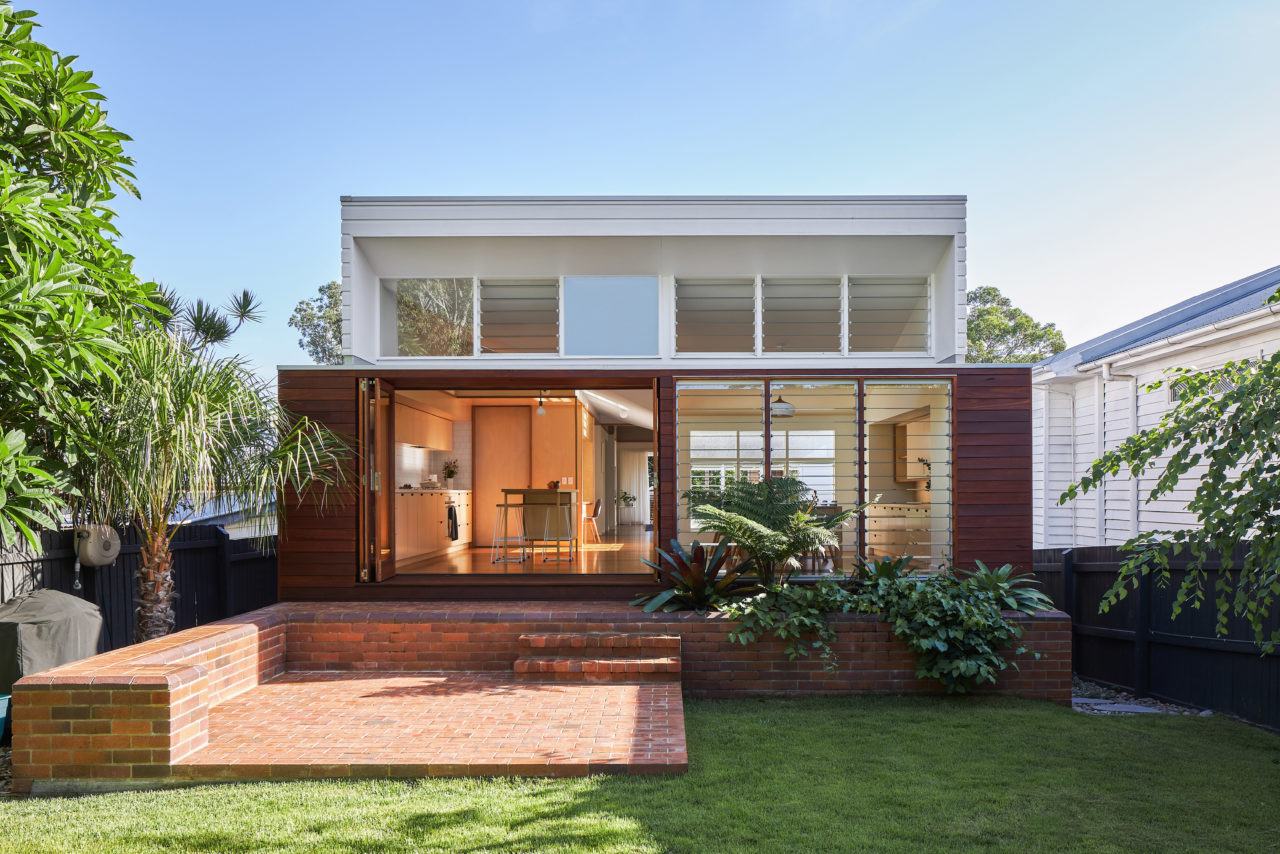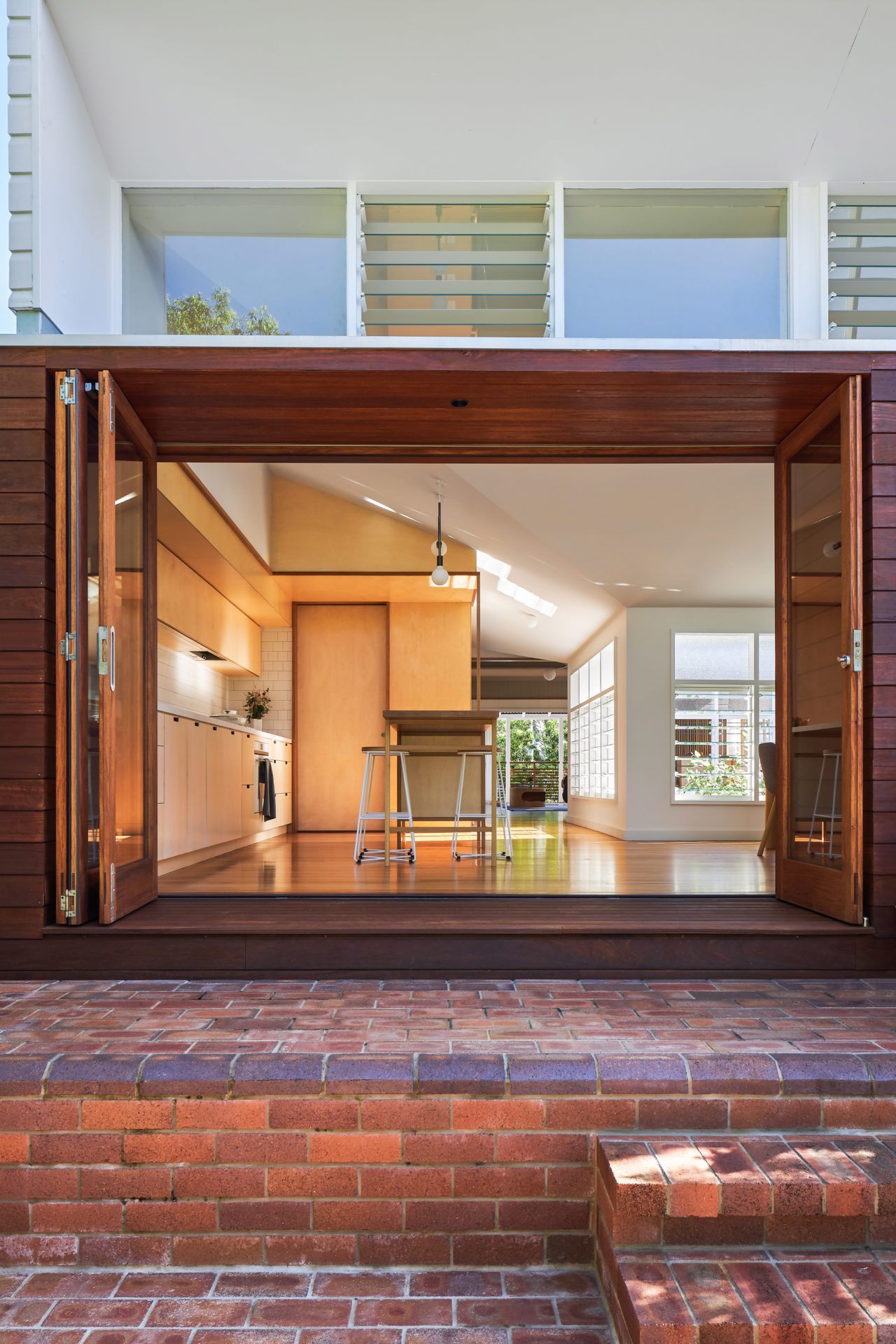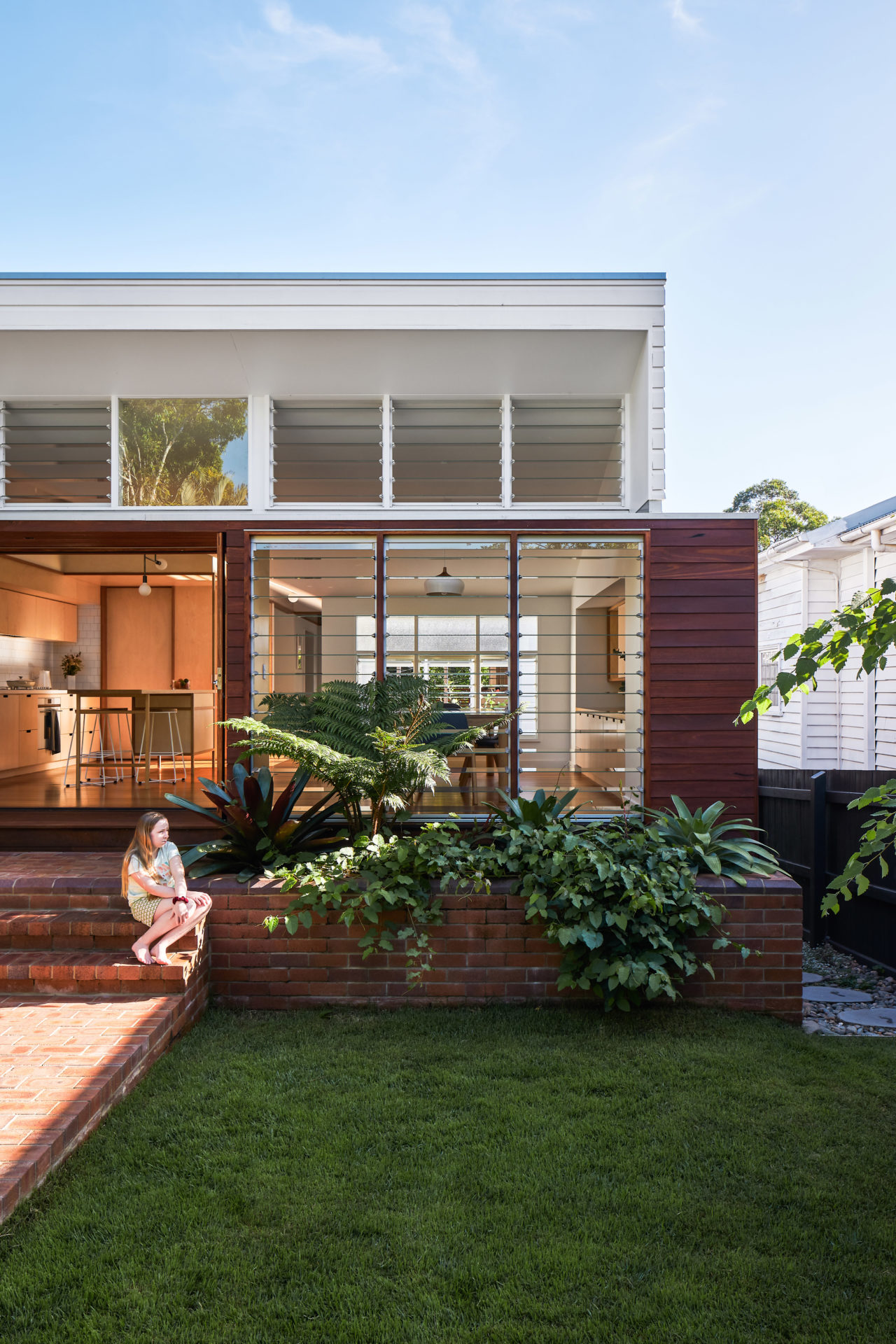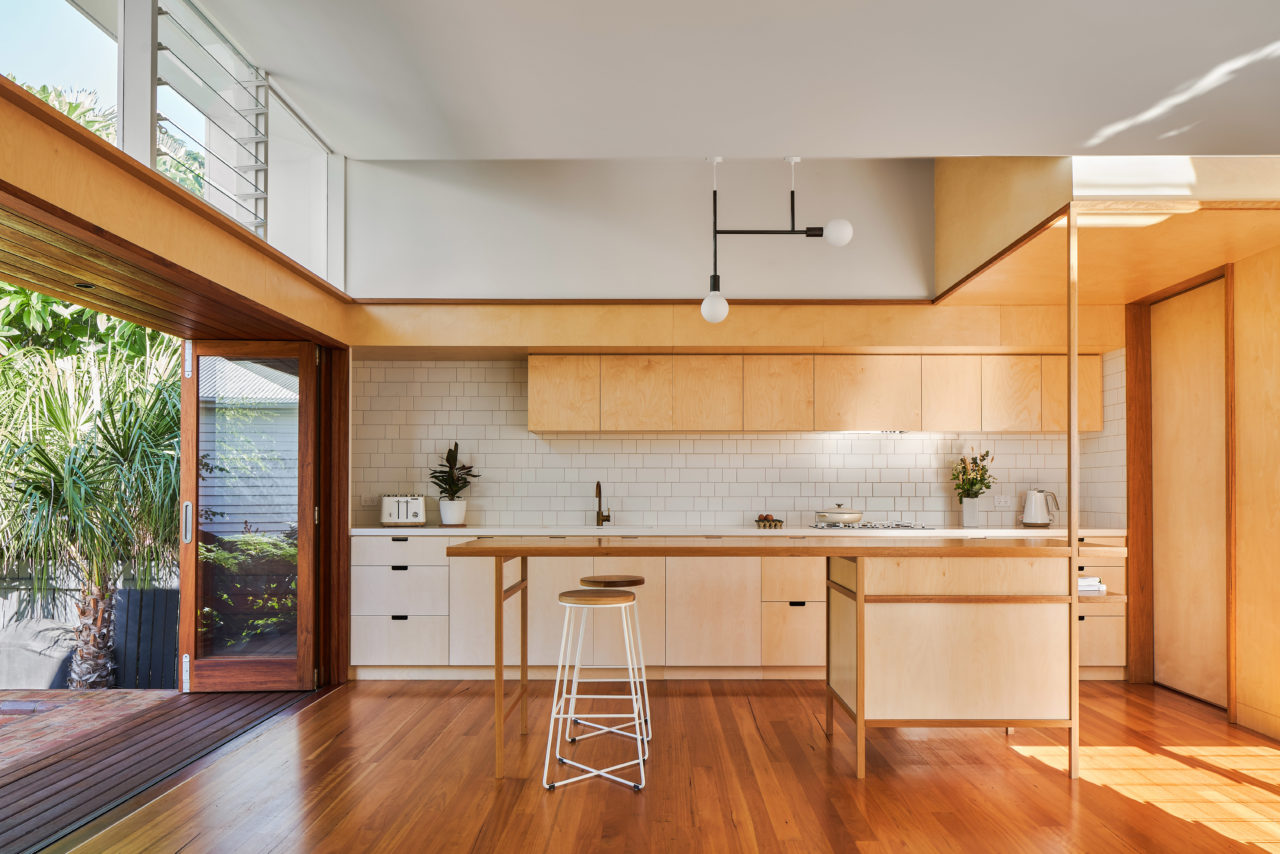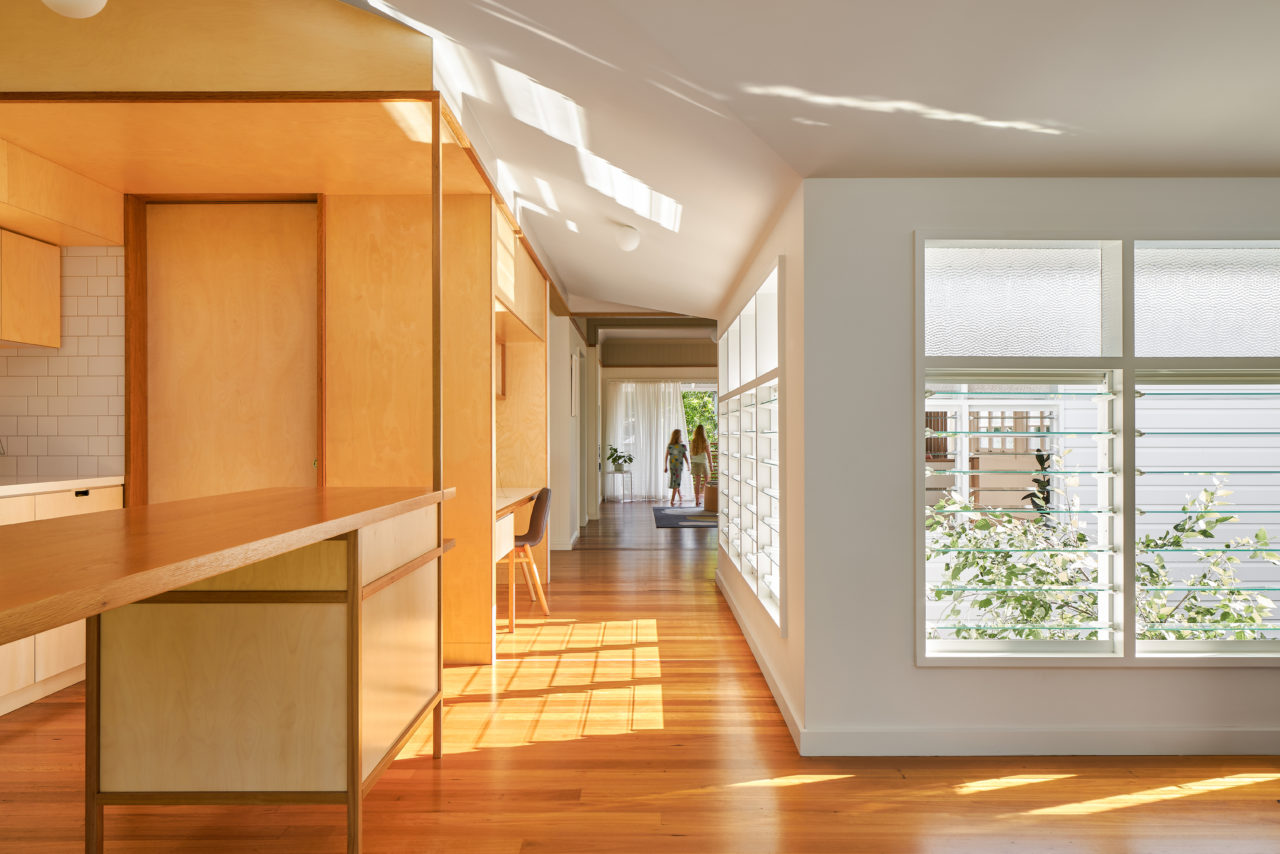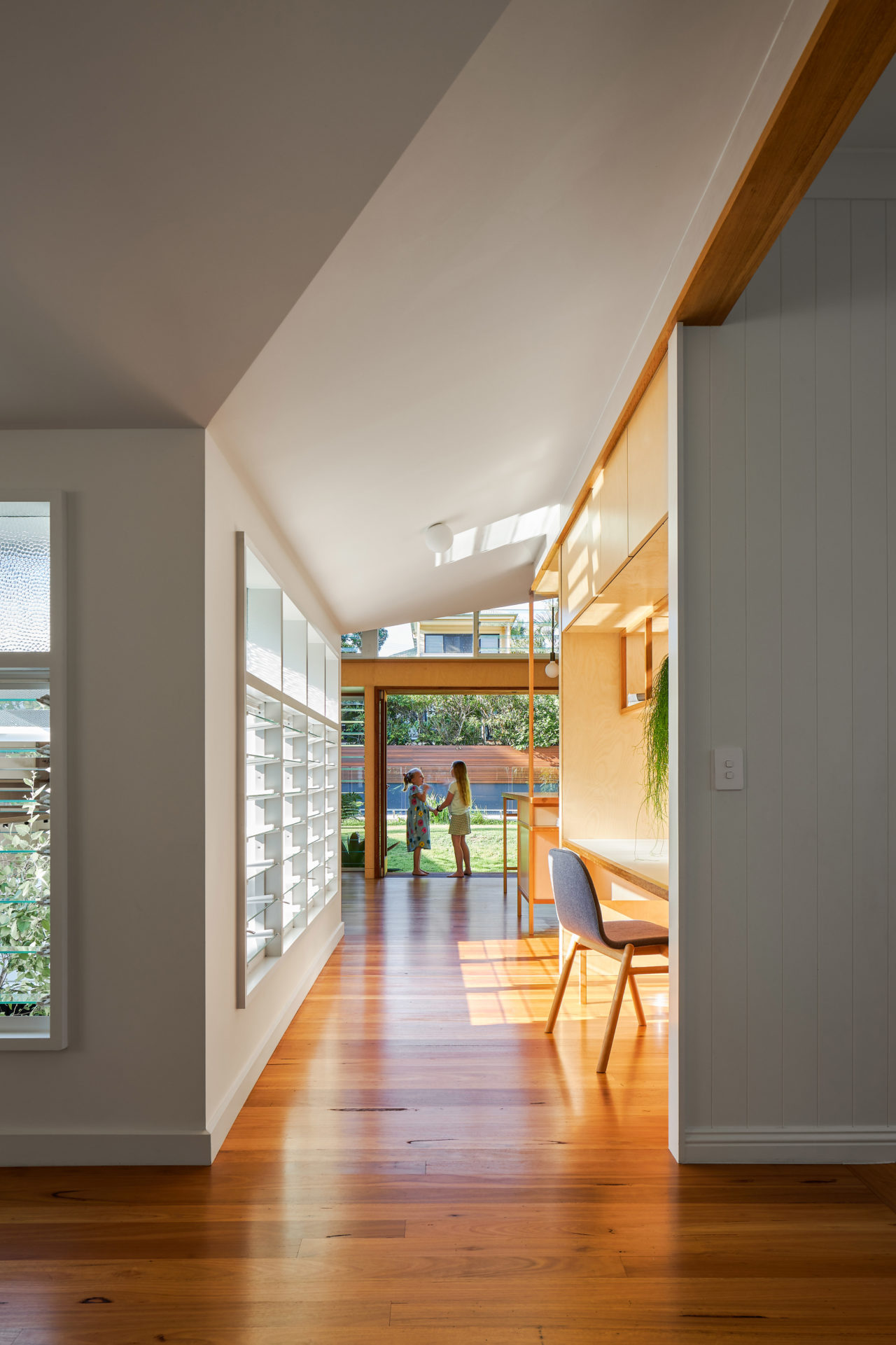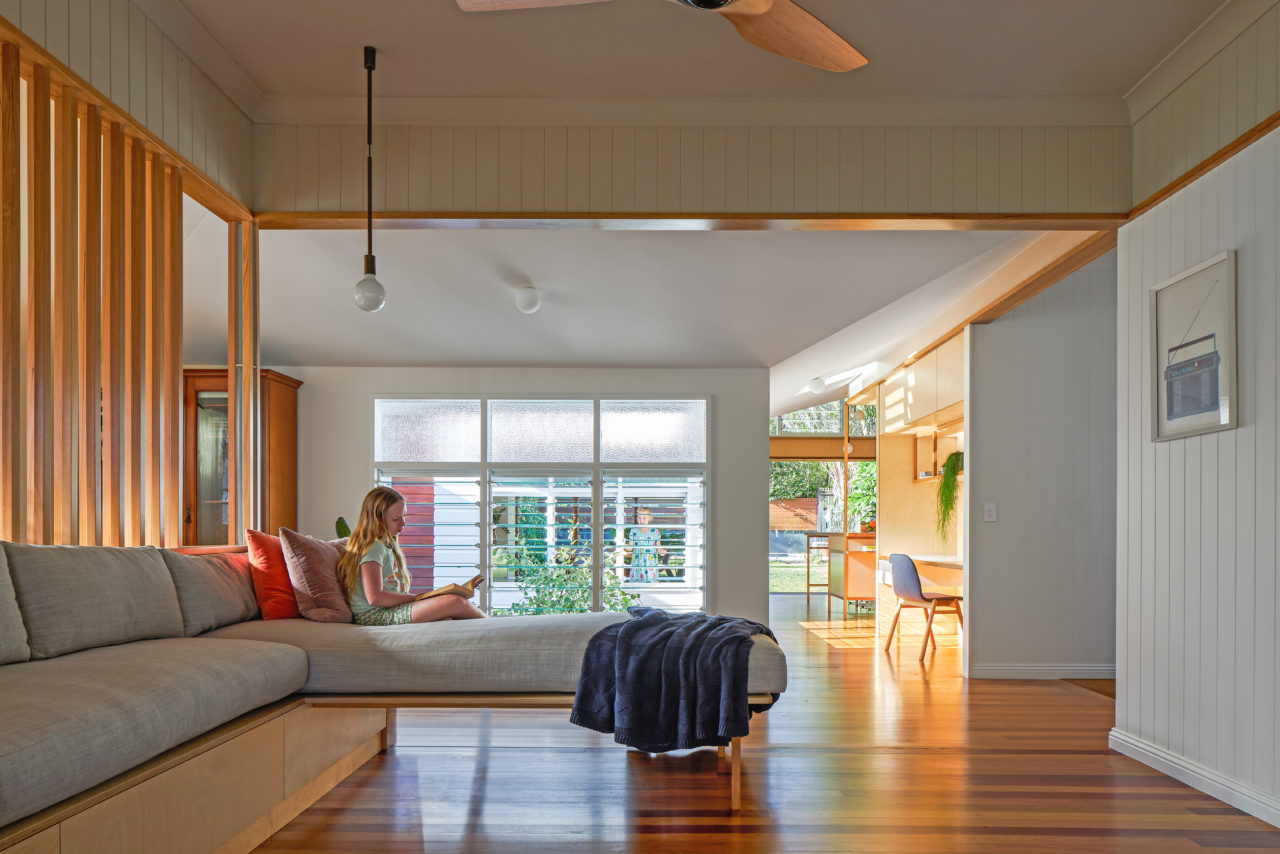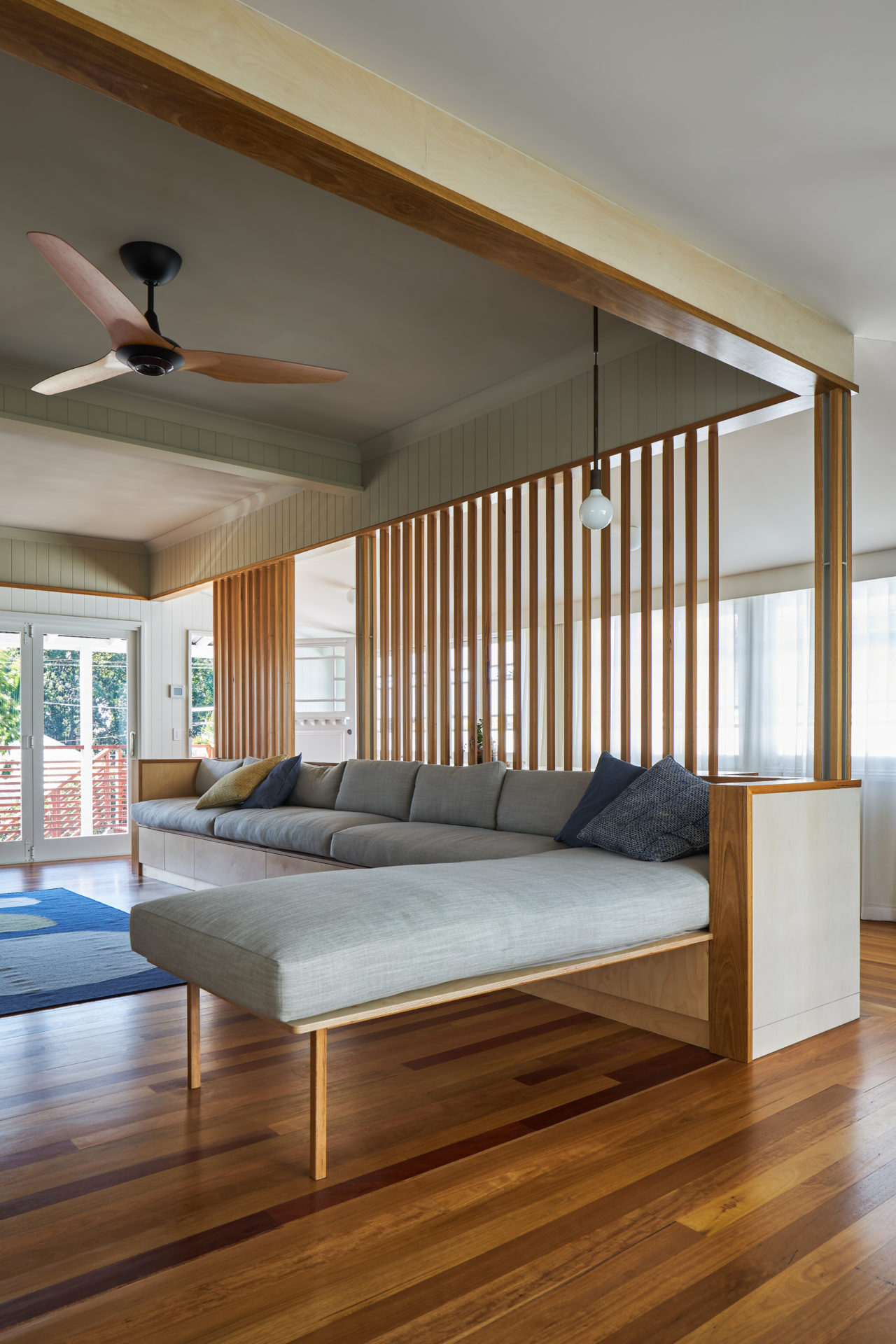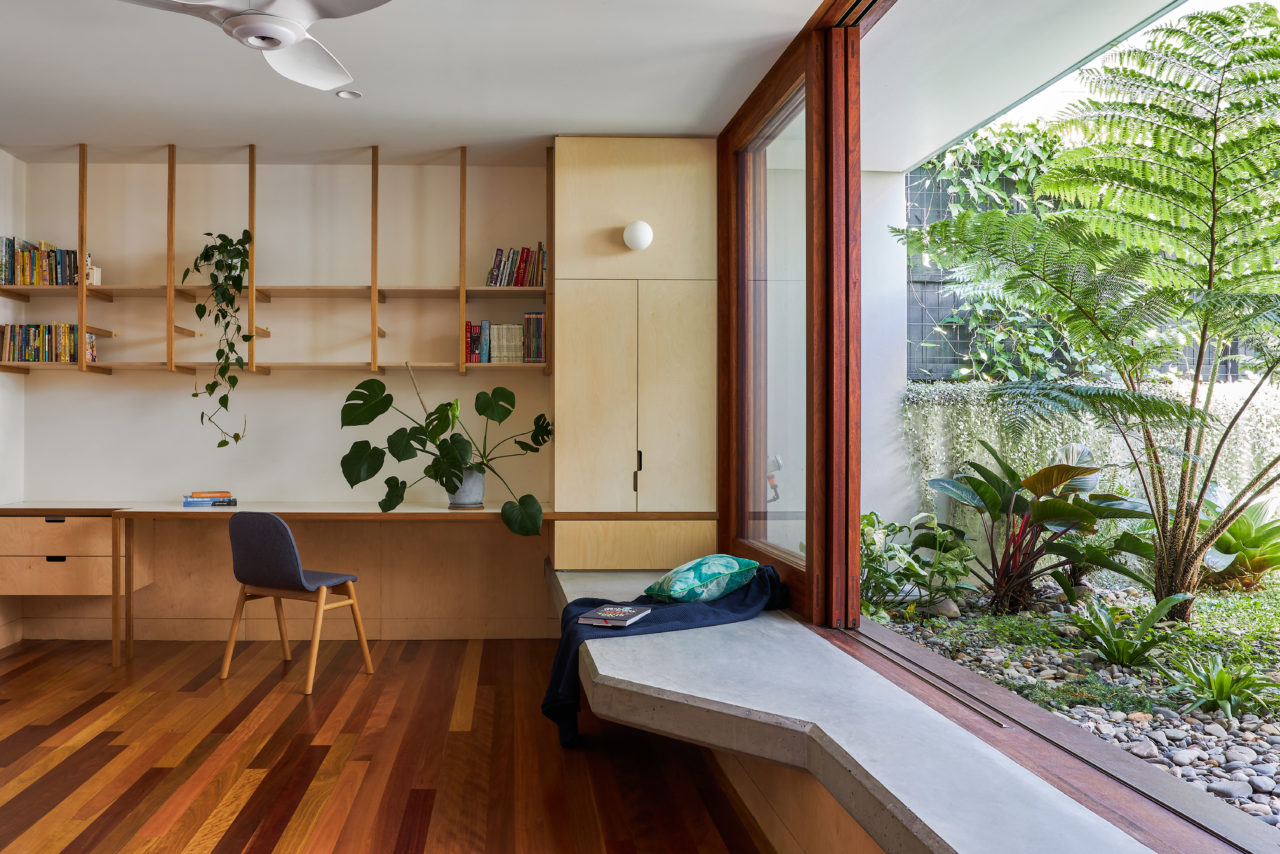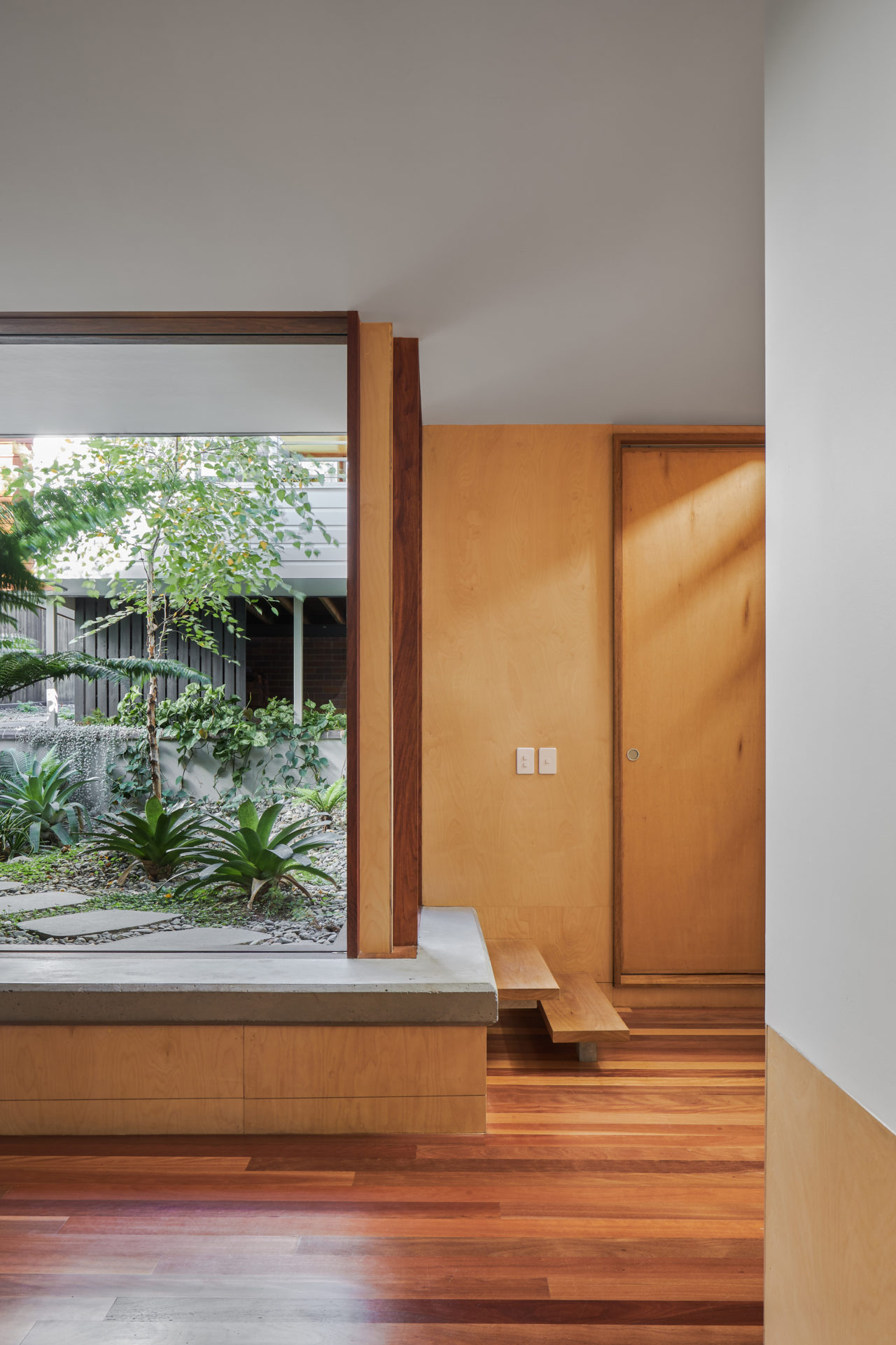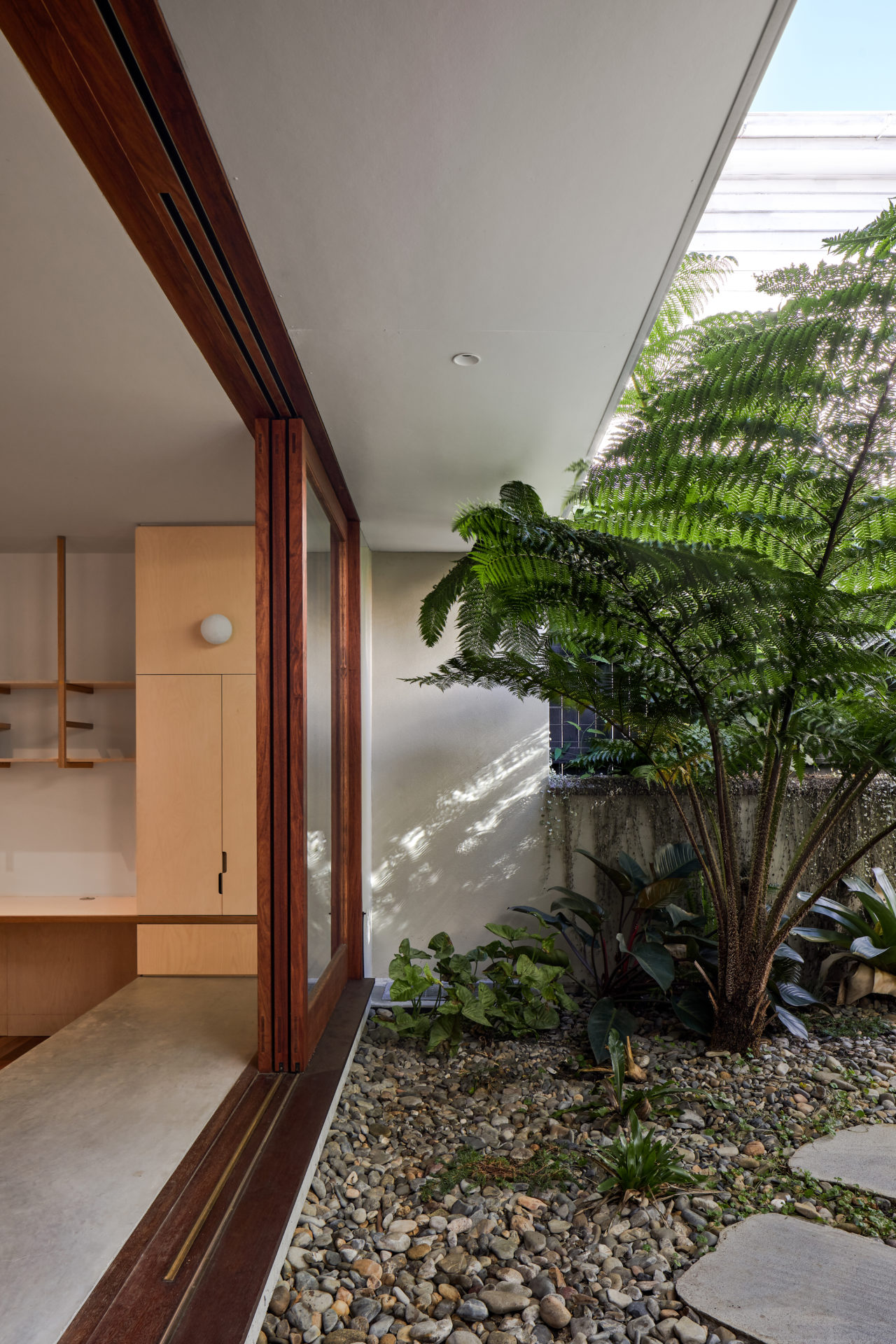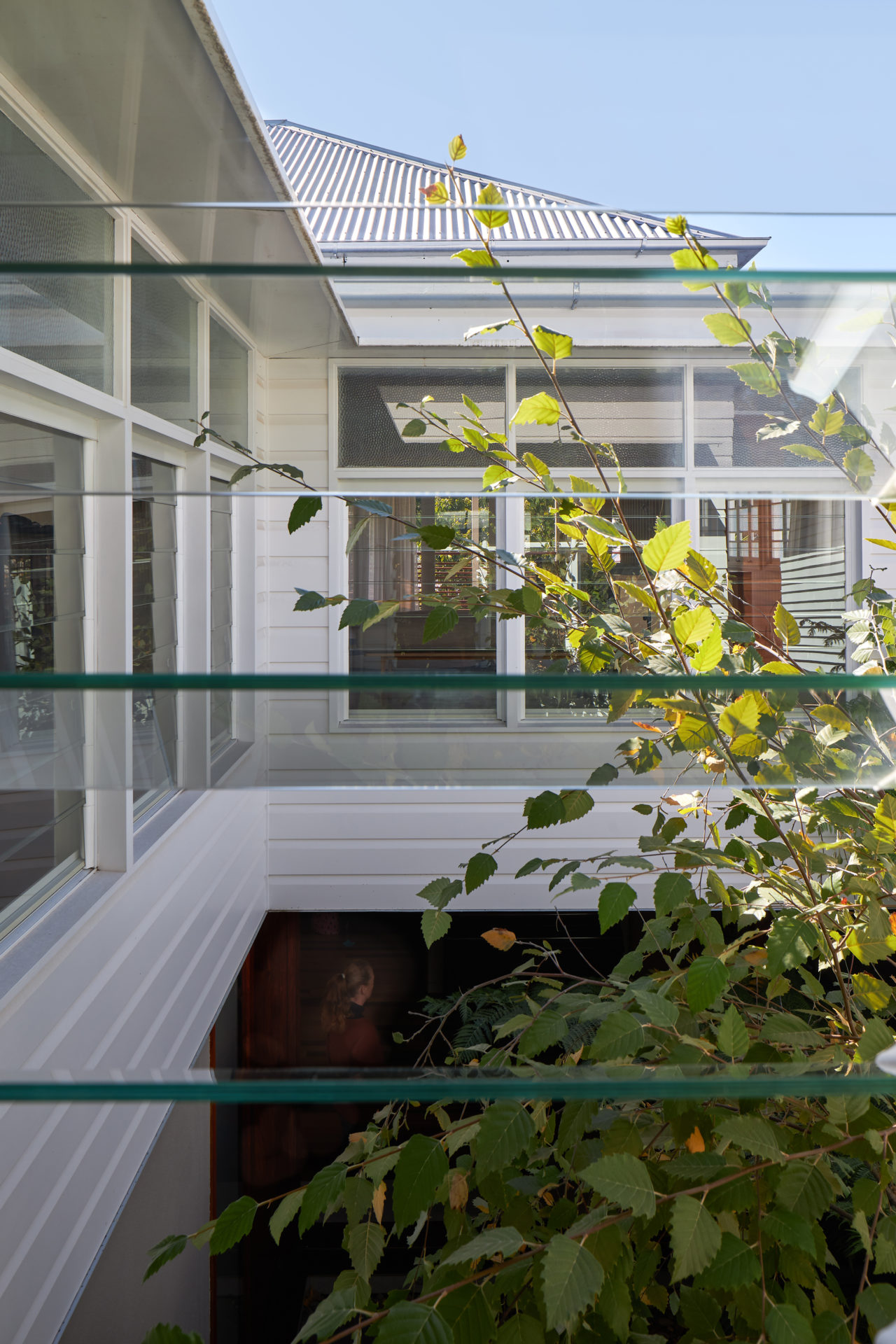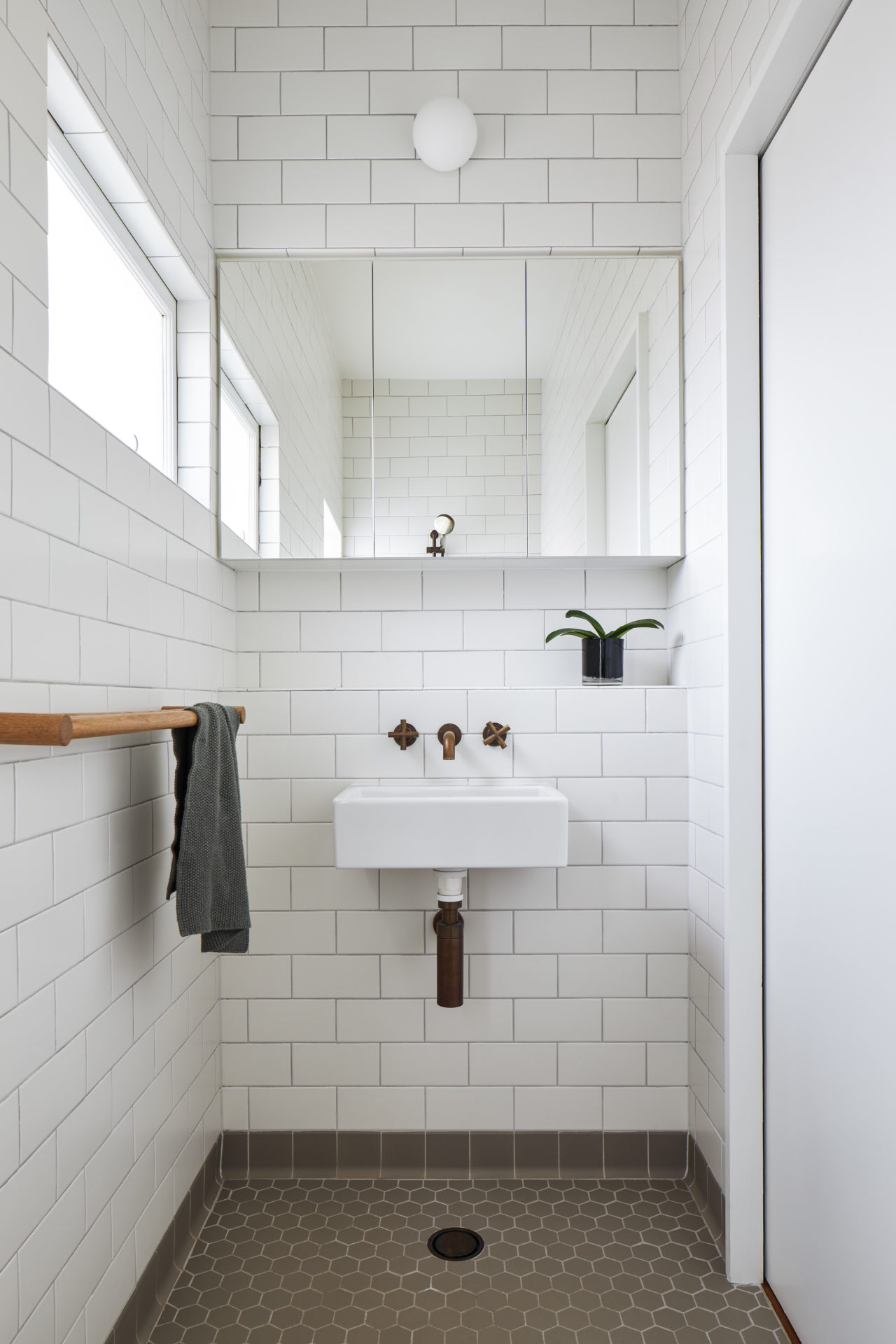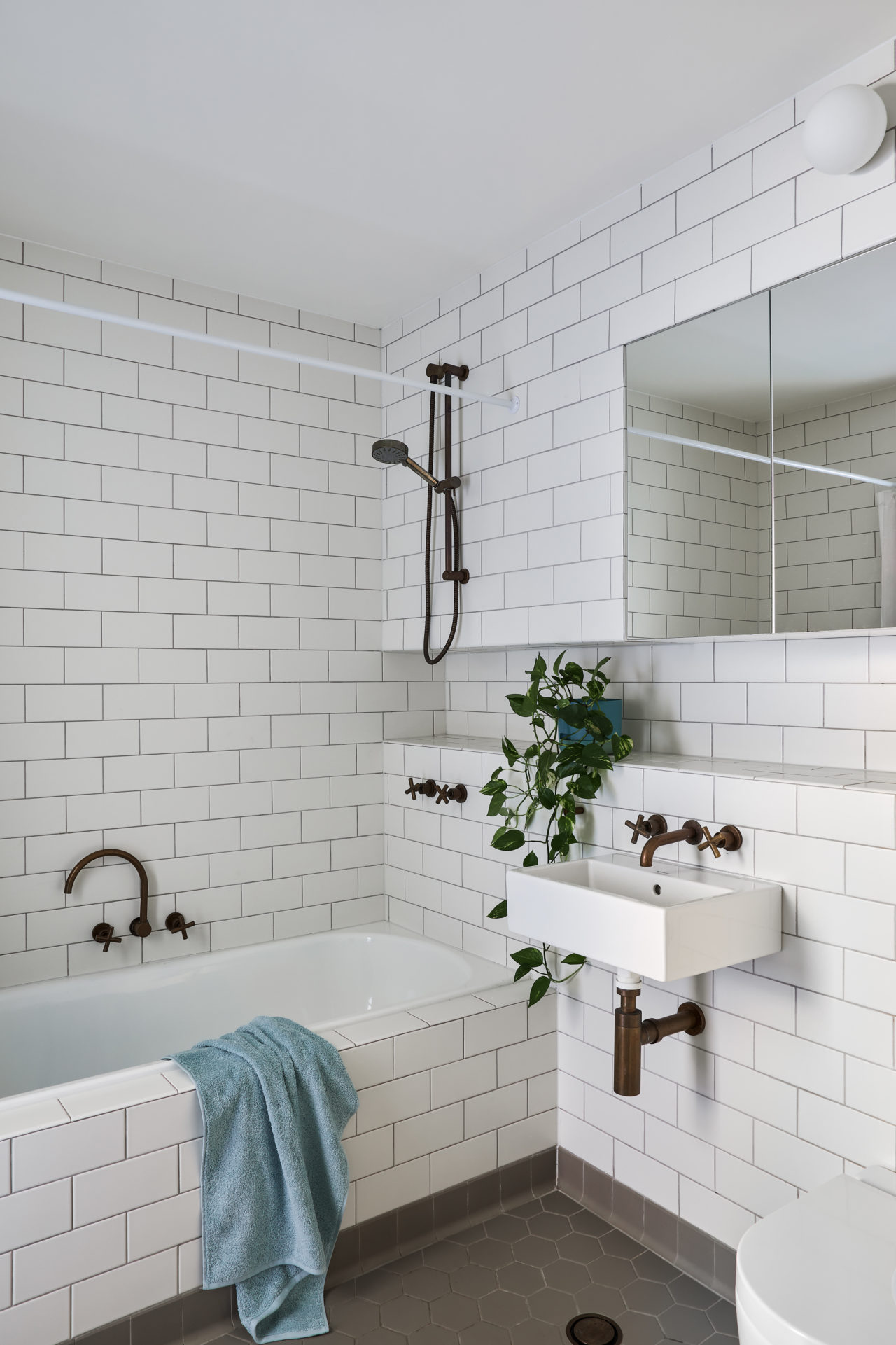 Paddington Courtyard House
2021 AIA Brisbane Regional Commendation - Alterations and Additions

A celebration of small footprint living, the design focuses on a central green courtyard that is visible from upper and lower levels creating controlled transparency and a sense of wellbeing.
Taking advantage of the breeze and light makes a such a difference to liveability. It's nice to be in a house that doesn't need to have air conditioning on to make it comfortable.
- Louise, Paddington
From initial discussions with our client, a modest footprint was an integral part of our design approach. This concept applies not only to the reduced physical area of the build but also the philosophical approach to sustainability. By building mindfully and reinterpreting the existing condition, we were able to significantly reduce waste and maximise the available yard space for the garden and children's play.

Re-defined circulation routes follow a path along the old veranda to improve spatial relationships. Bedrooms and living areas were zoned to parent's upstairs and children's downstairs, creating harmonious family living.

There is also an emphasis on the interaction with space and landscape, together with the tactile and sensual response to materiality.

The renovation enriches daily lives by creating moments of joy.