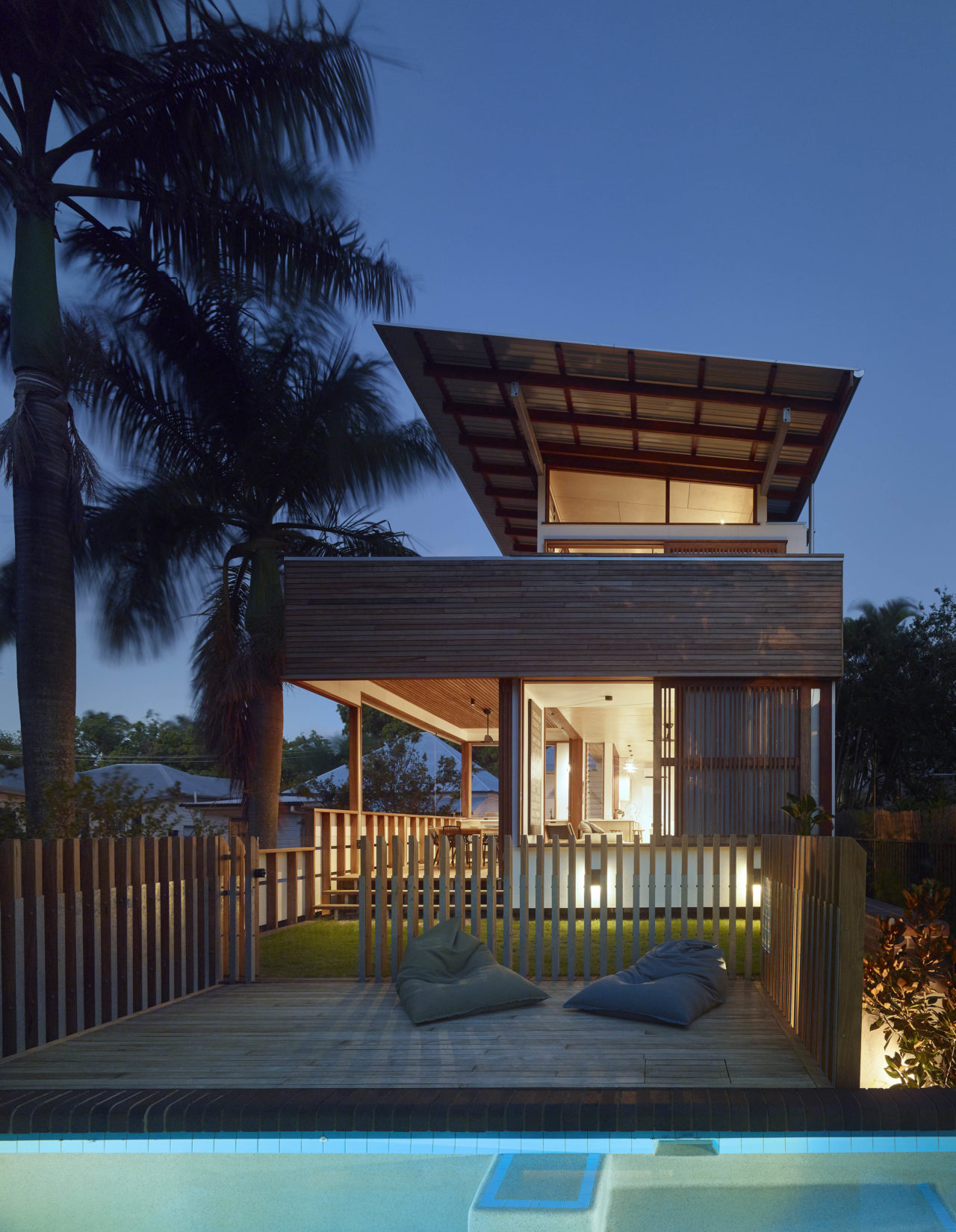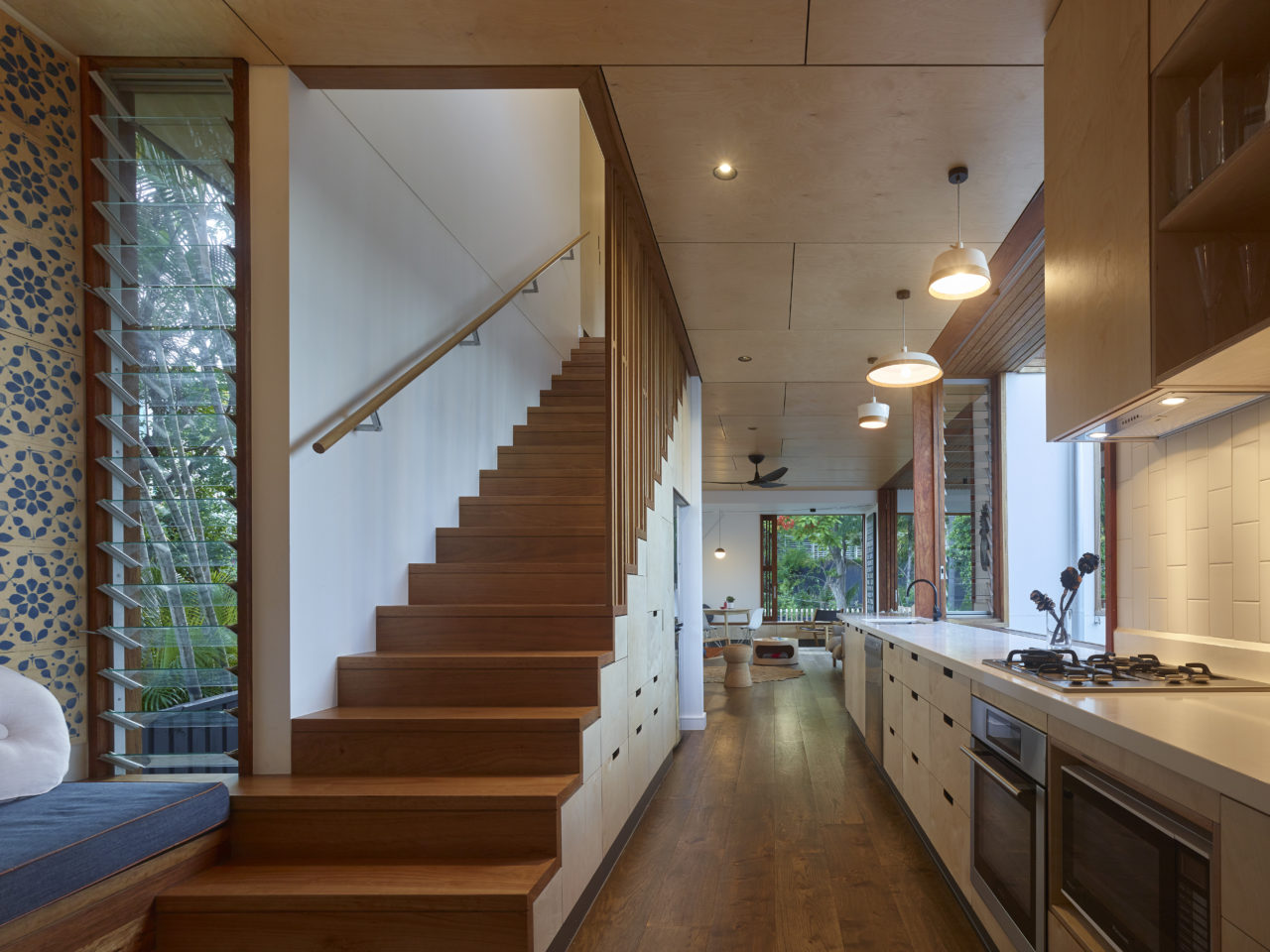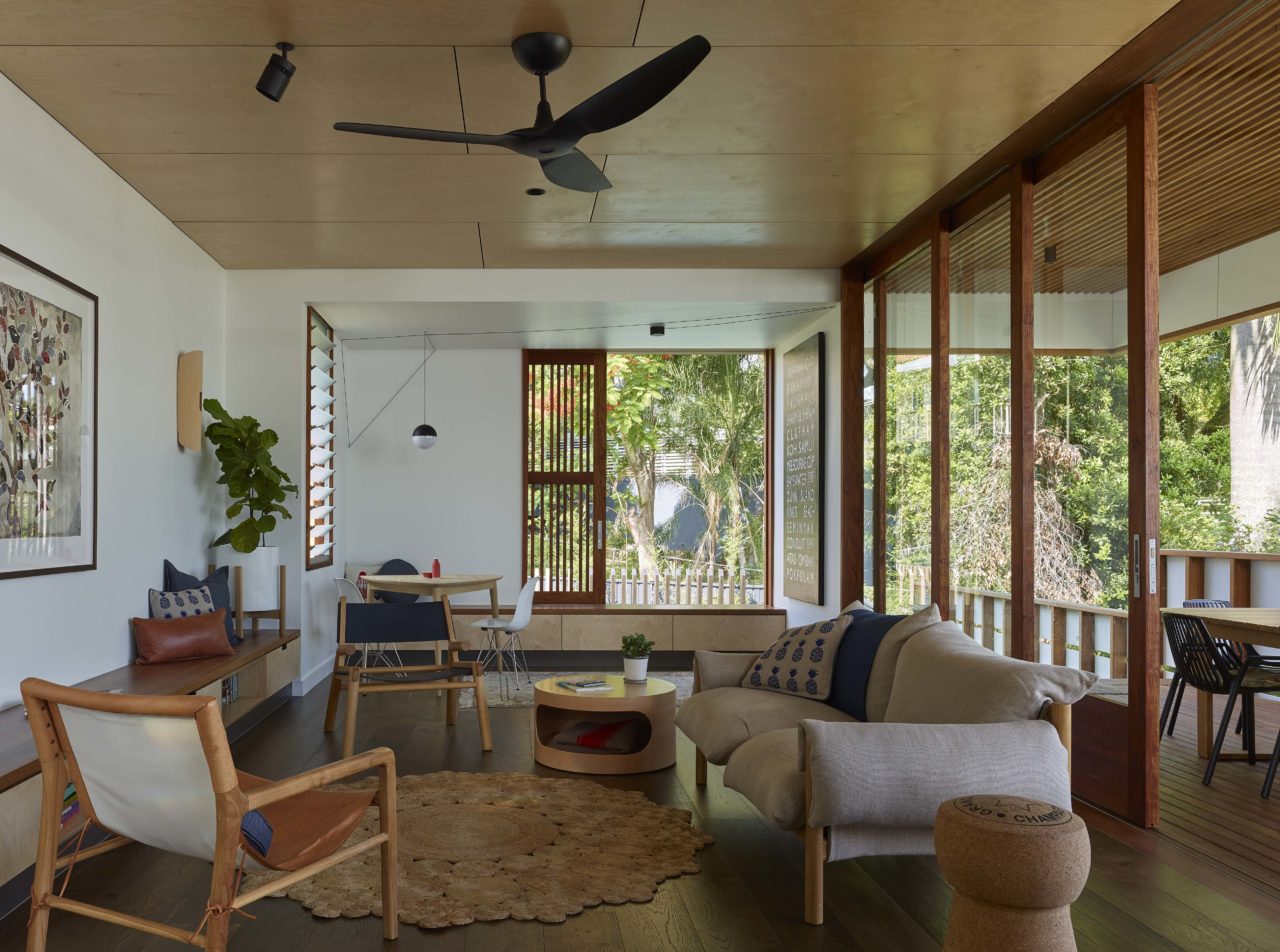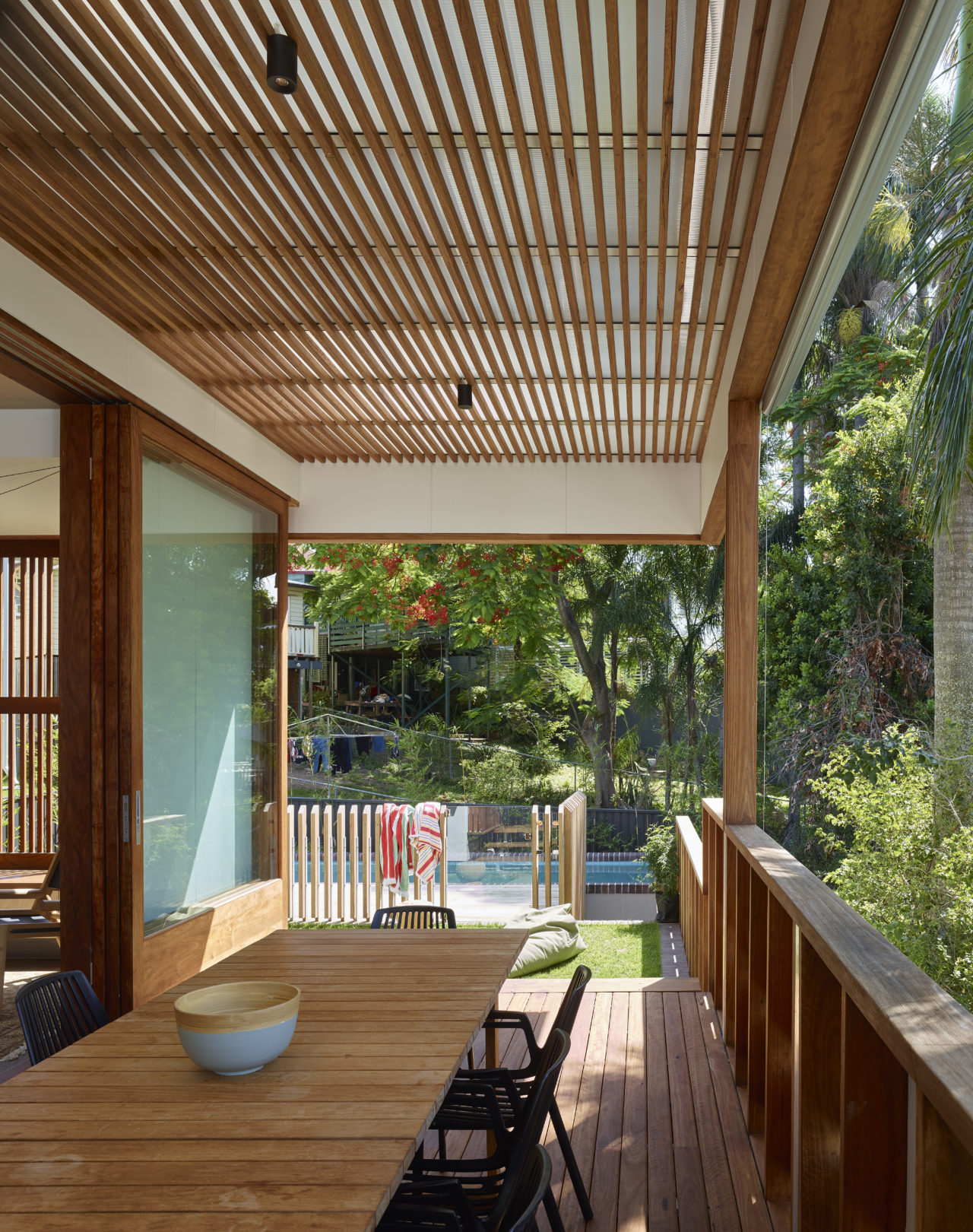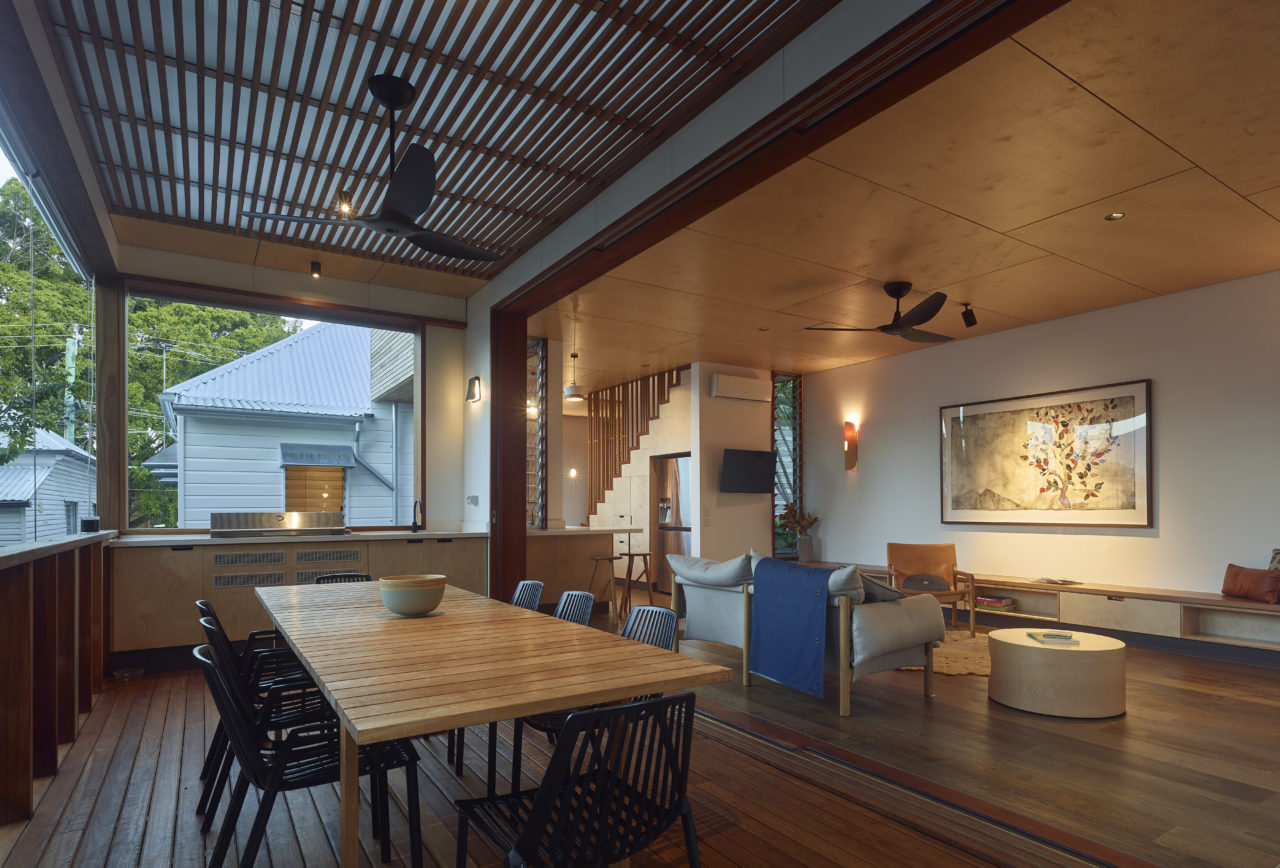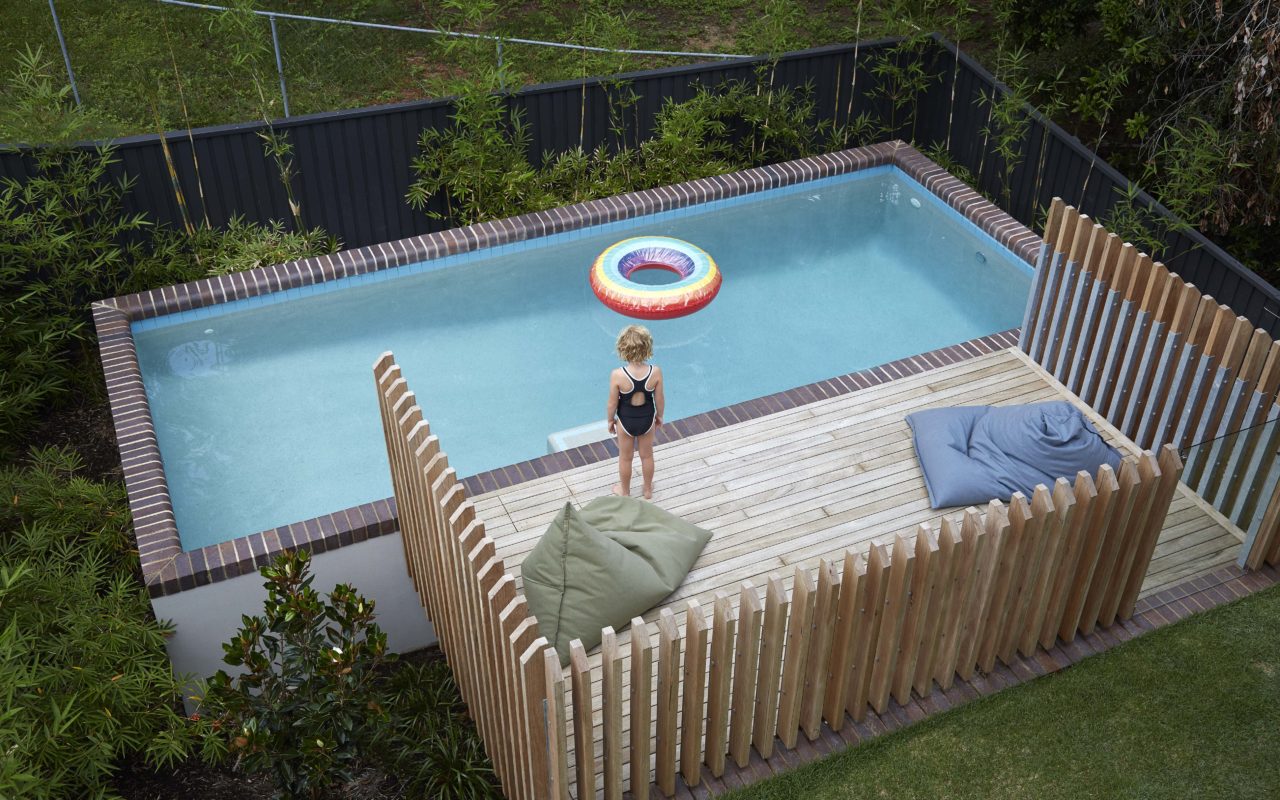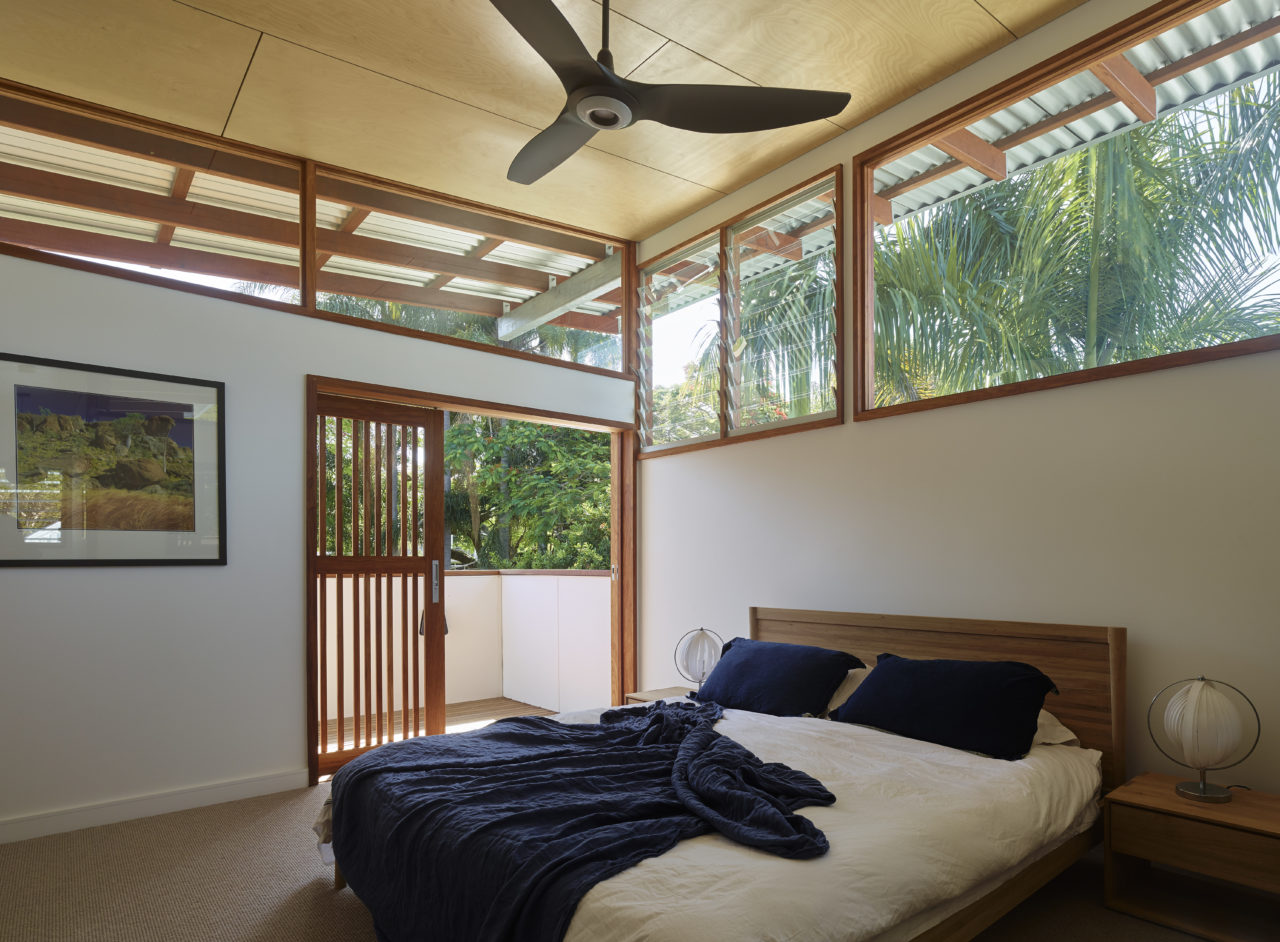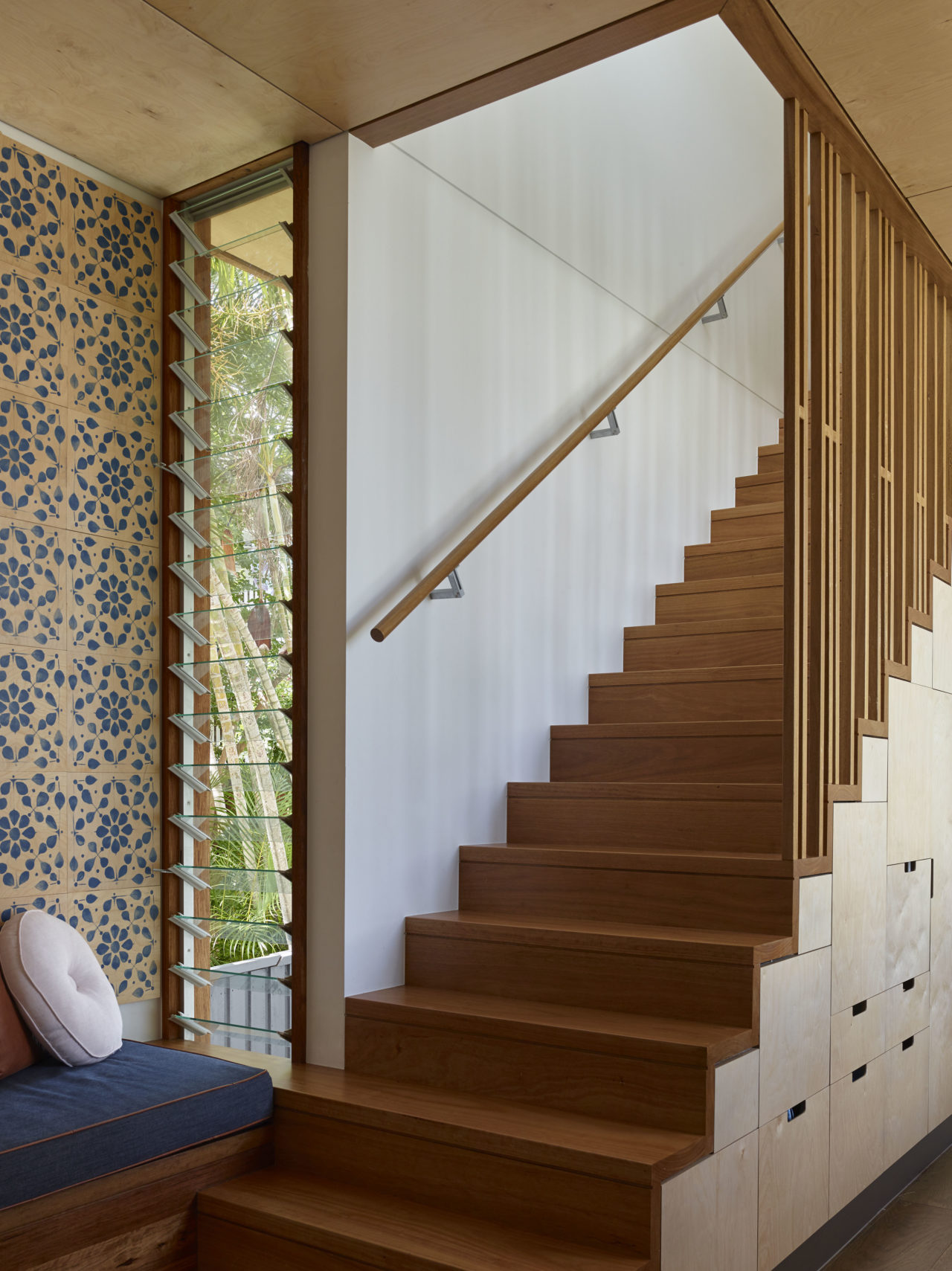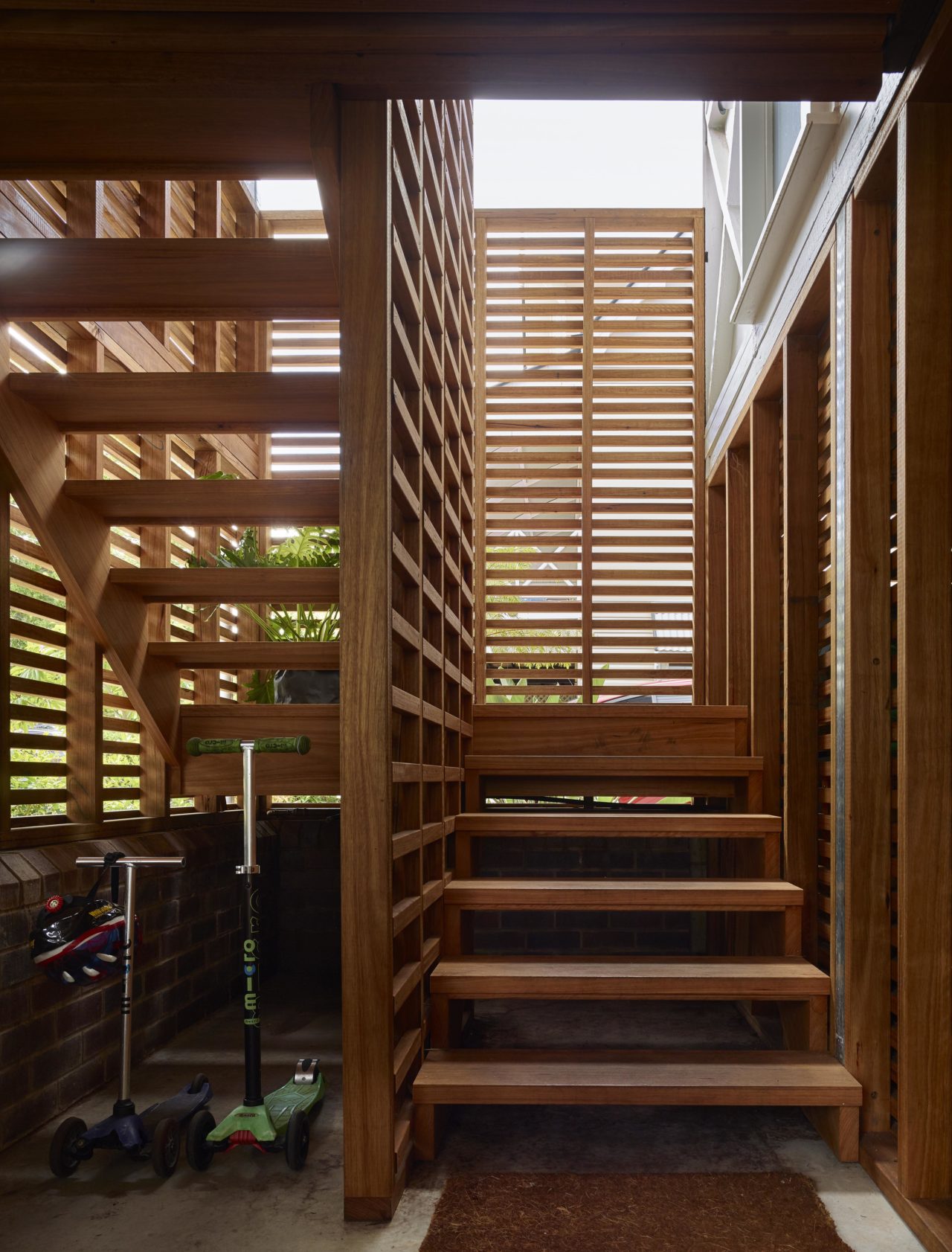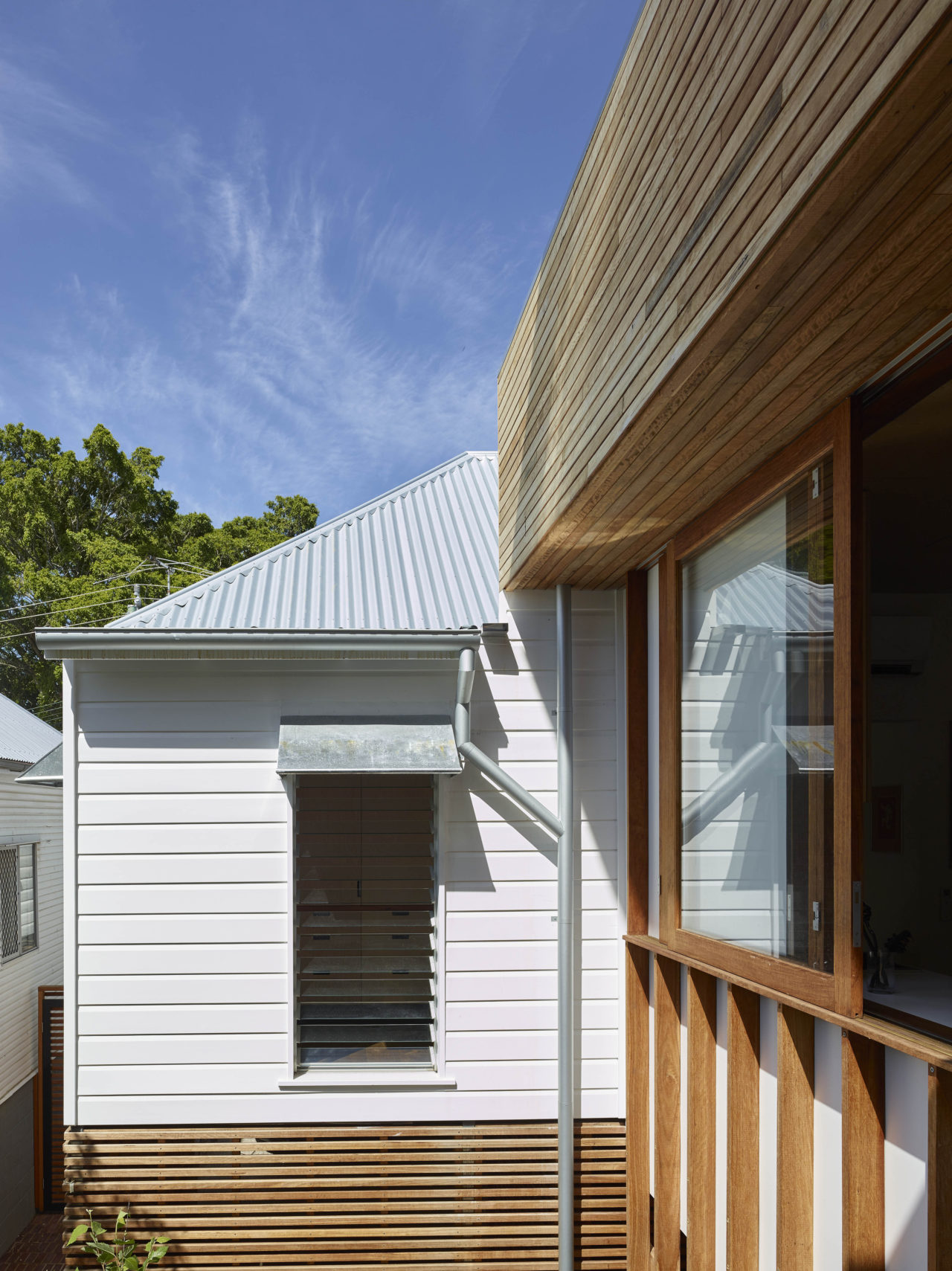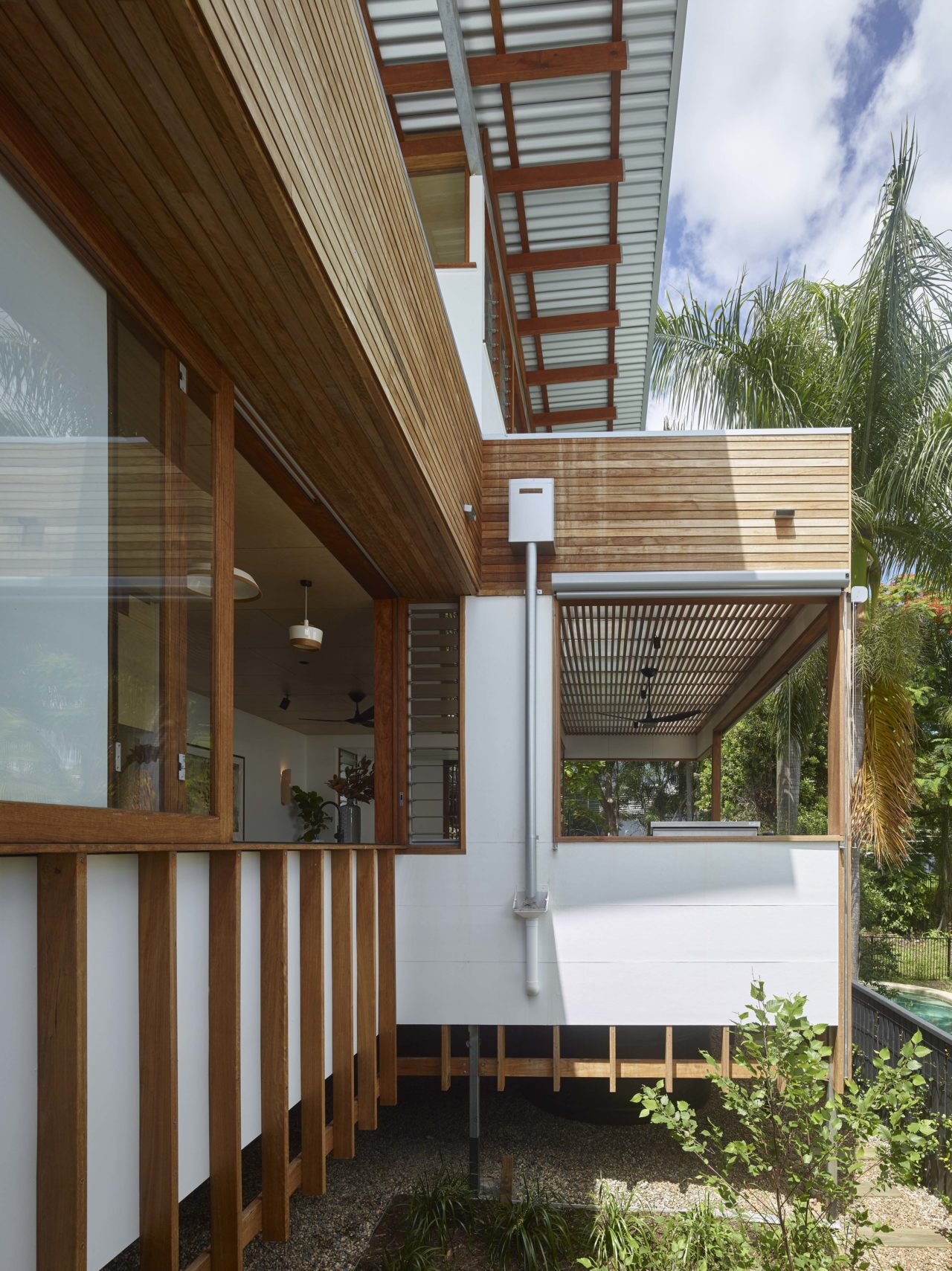 The original battered but beautiful workers cottage is situated in the vibrant inner city suburb of Rosalie. Since the 2011 floods, building to this area is subject to tight controls in relation to flood overlay together with character, small lot and height restrictions.
We had an ambitious vision and modest budget for our character workers cottage situated on a small lot in a flood zone. Matt was able to guide us through the issues and find creative, aesthetic solutions to every curve-ball the site presented and ultimately design a family home that we love.
- Eliza, Brisbane
These constraints have driven a unique architectural design response. The existing house has been lifted above flood levels and extended to the rear. A galley kitchen and integrated stairs provides a narrow bridge between the old and new and facilitates an internal north facing courtyard at ground level. The new rear houses the living area and parents' retreat above. The pool and lawn areas constitute an elevated "plinth" that ground the new extension and create a trafficable connection to ground level.
The impact on the street is minimised by receding the new stairwell within the existing front veranda and positioning car parking under the gabled front of house. Breaking up entry into brick paving, exposed aggregate and permeable gravel together with retention of established trees, softens the elevation to the street. Horizontal, rather than the more traditional vertical battens to the understory assist in grounding the building.
*Recognised with an AIA Brisbane Regional commendation 2017