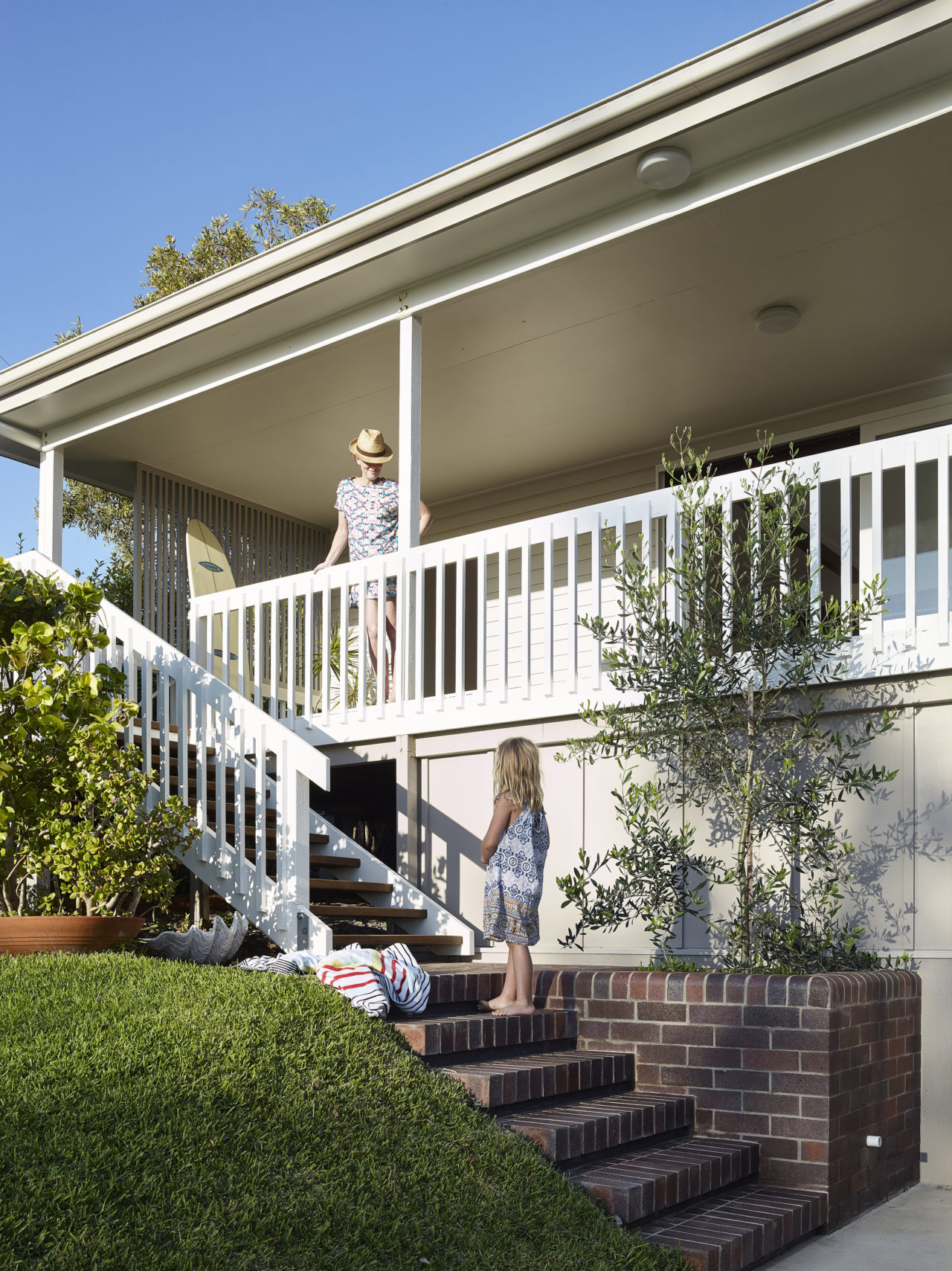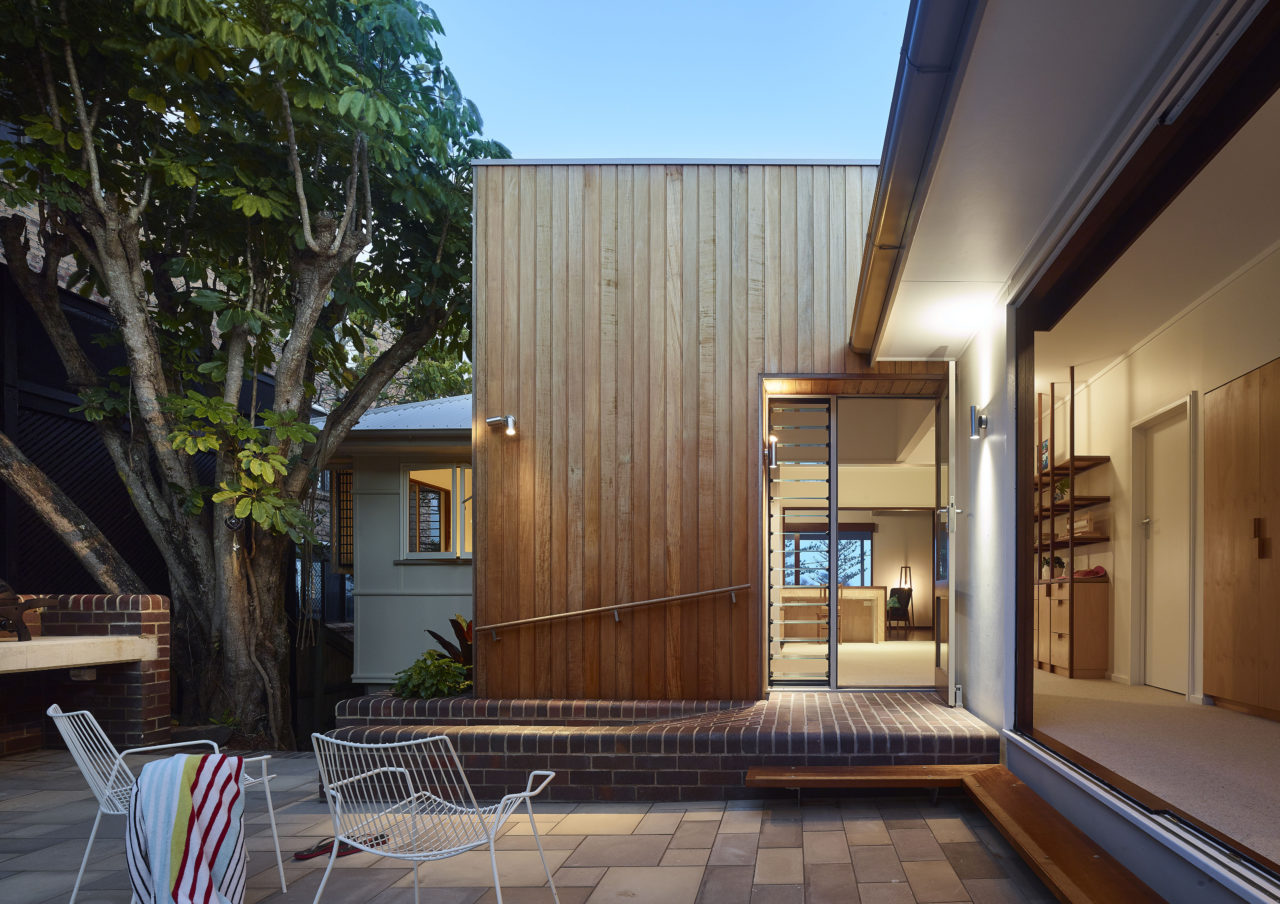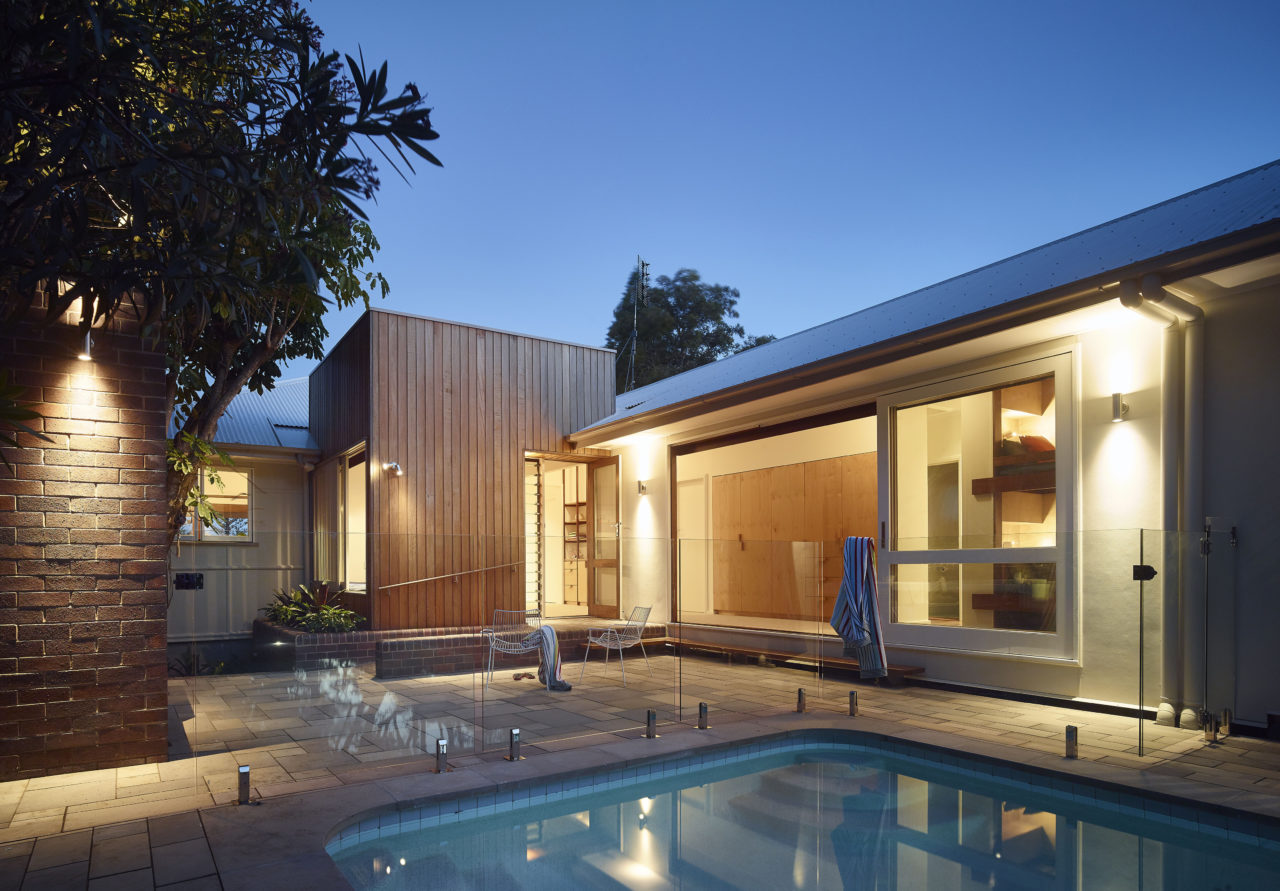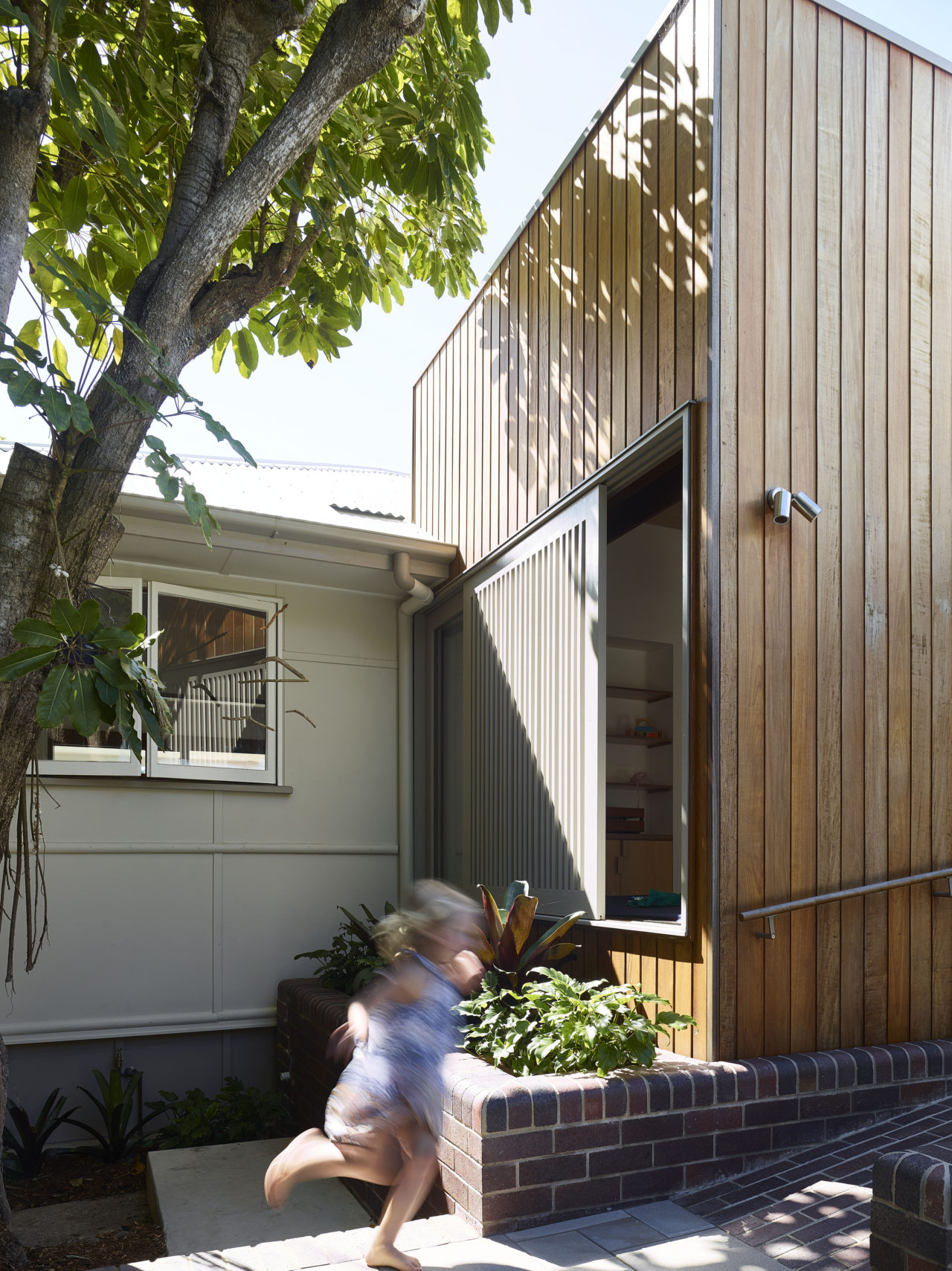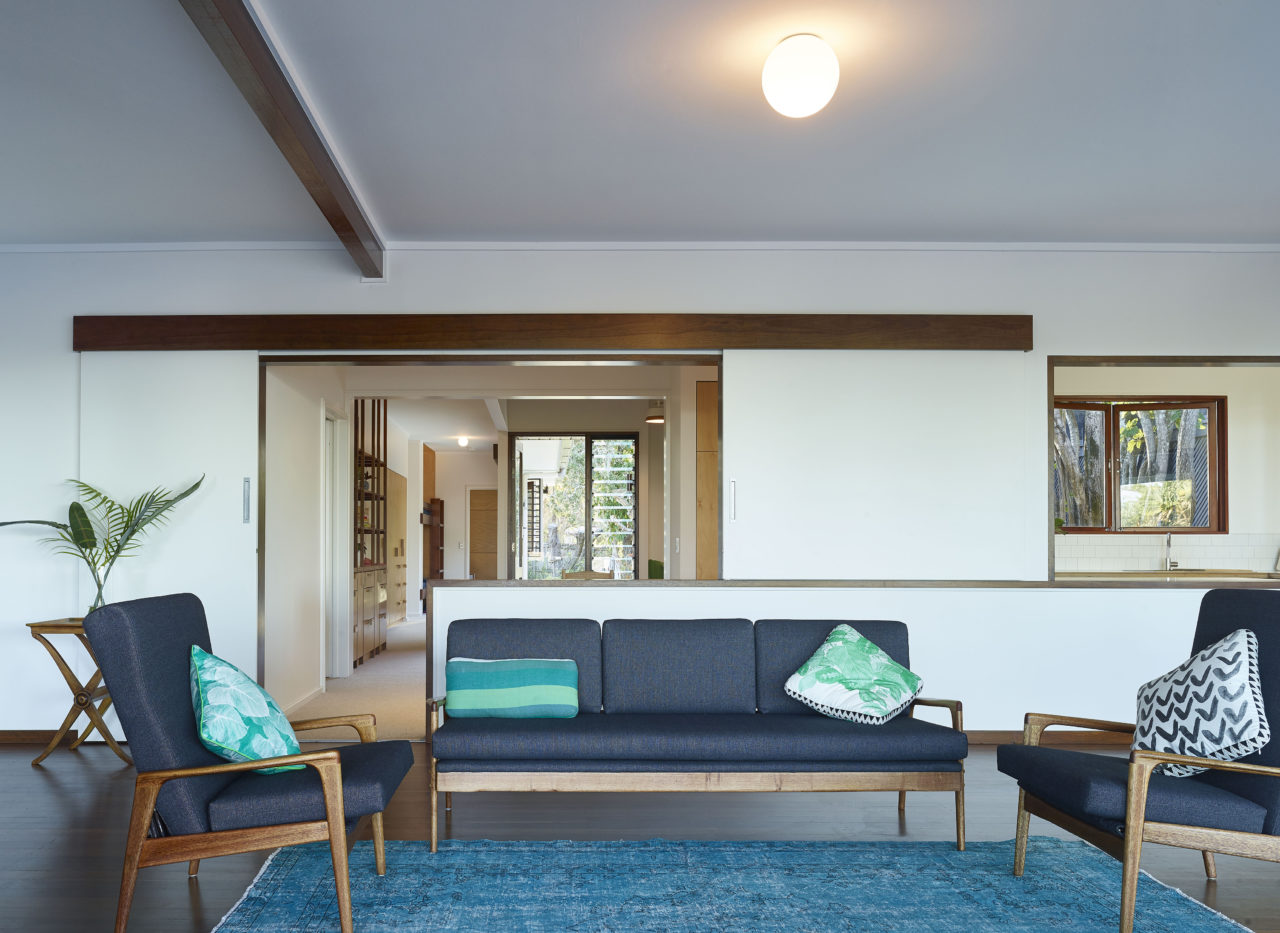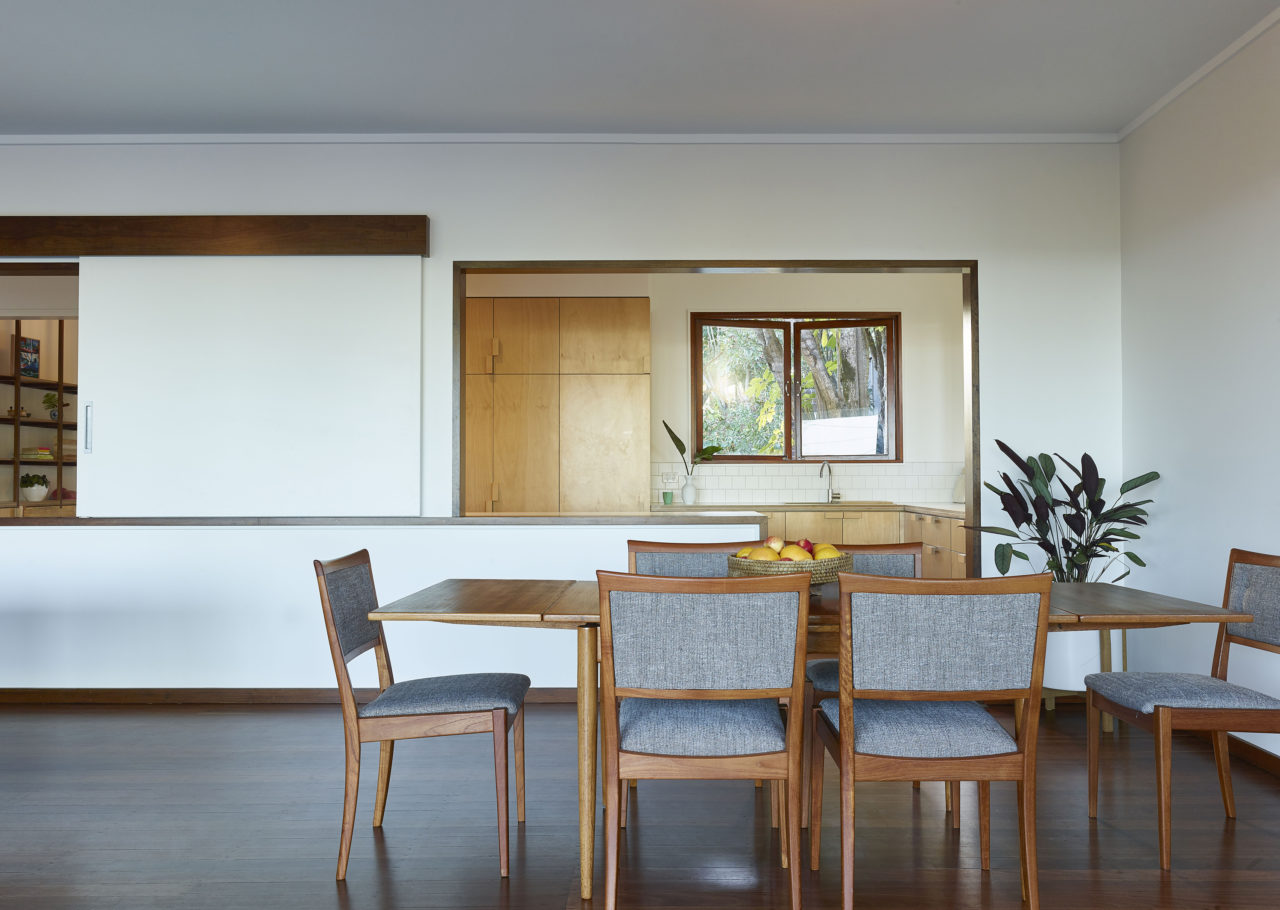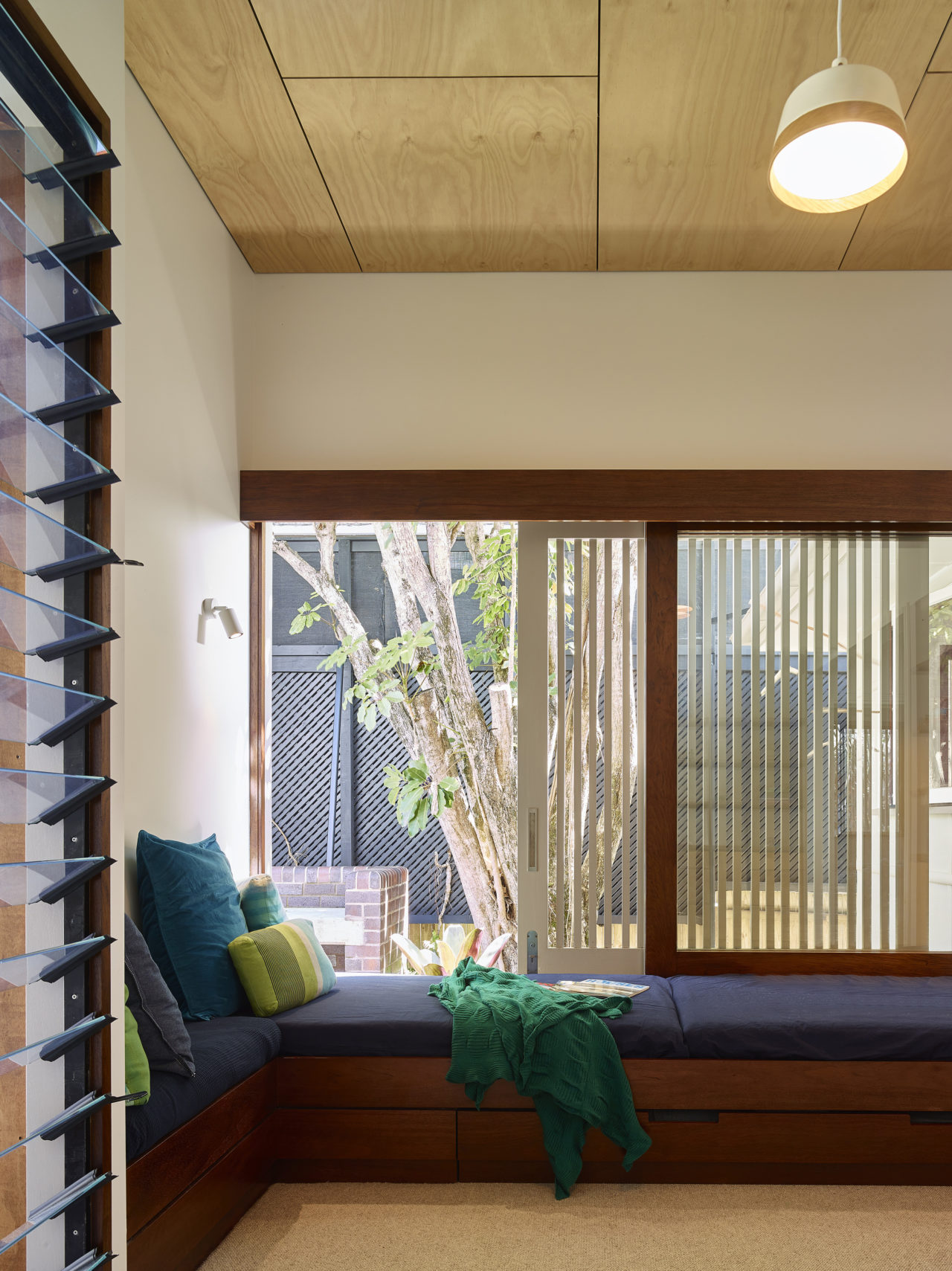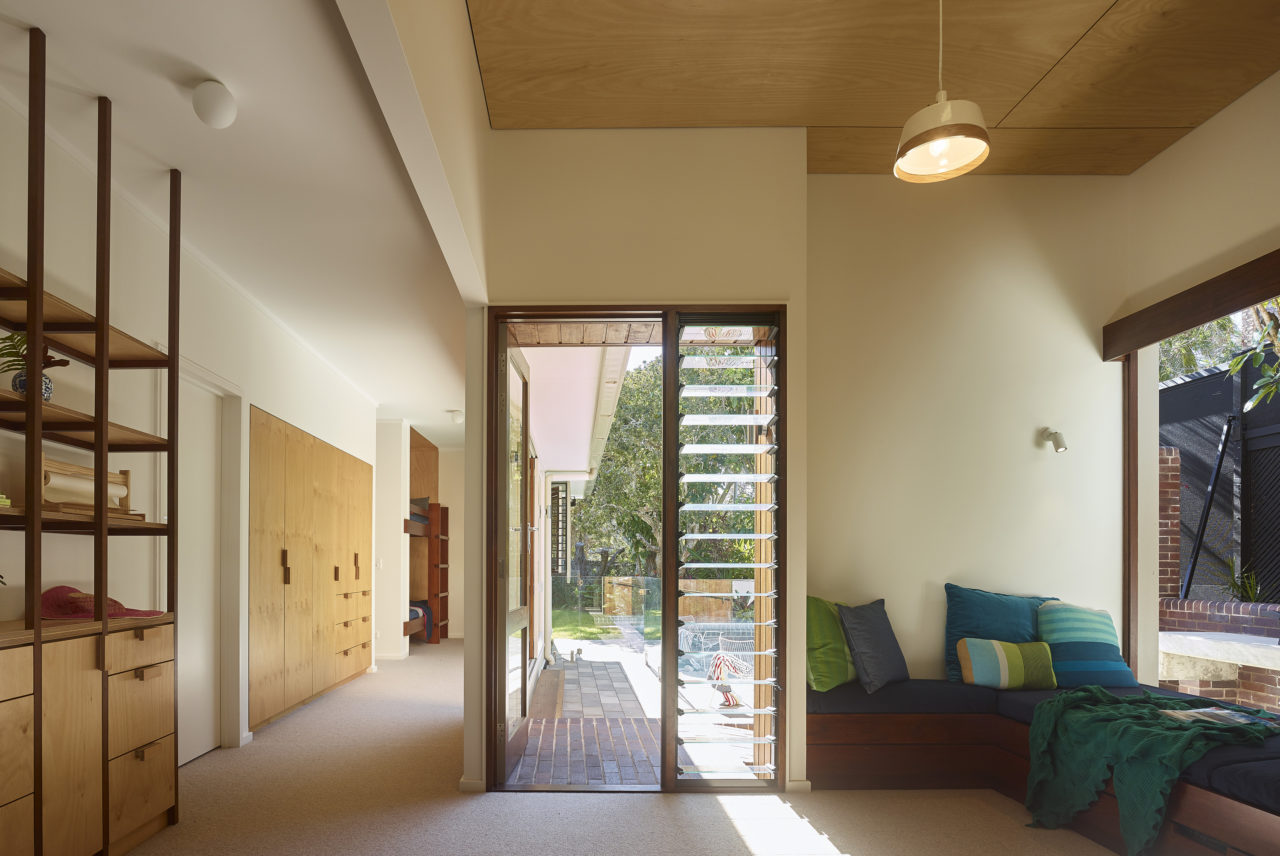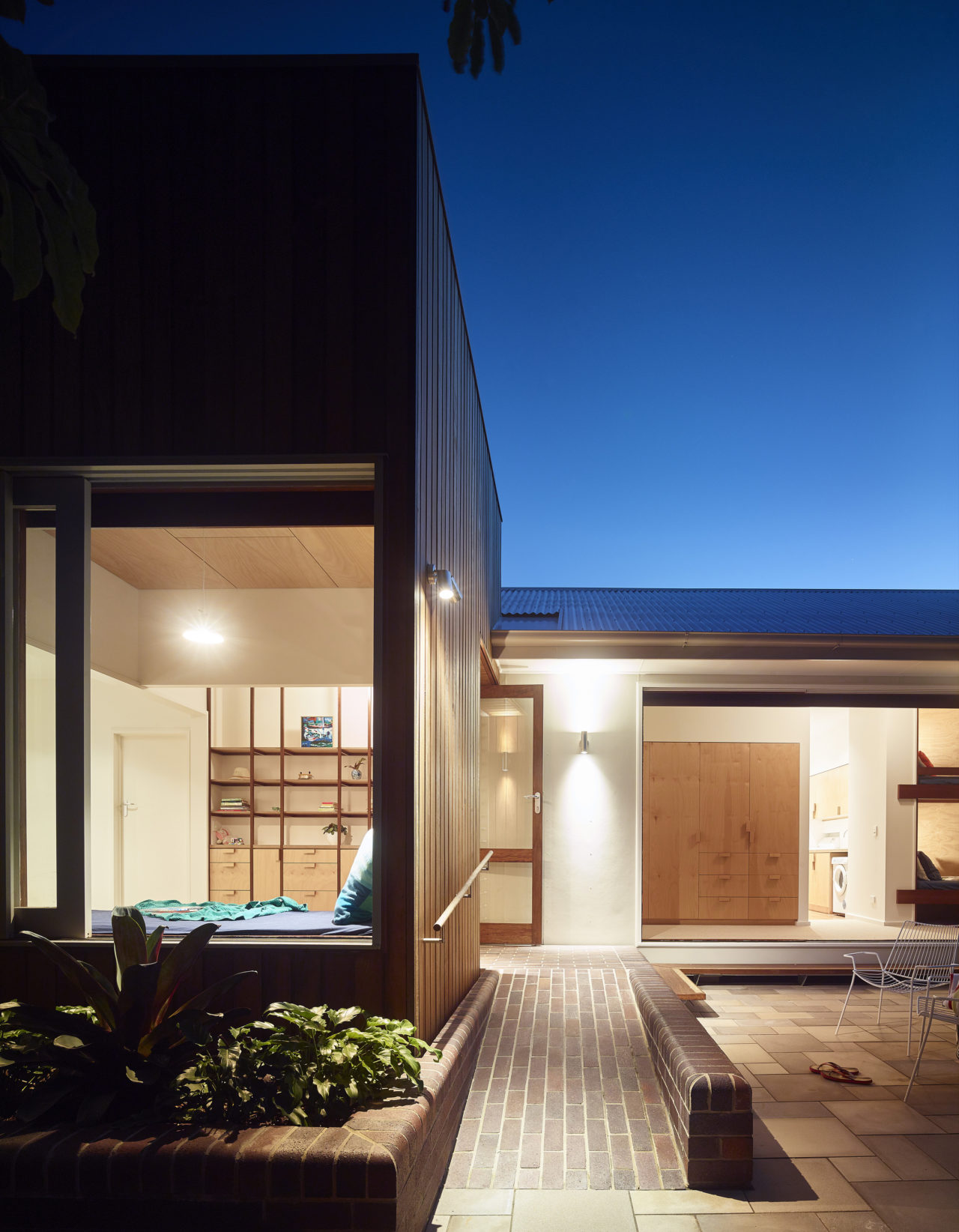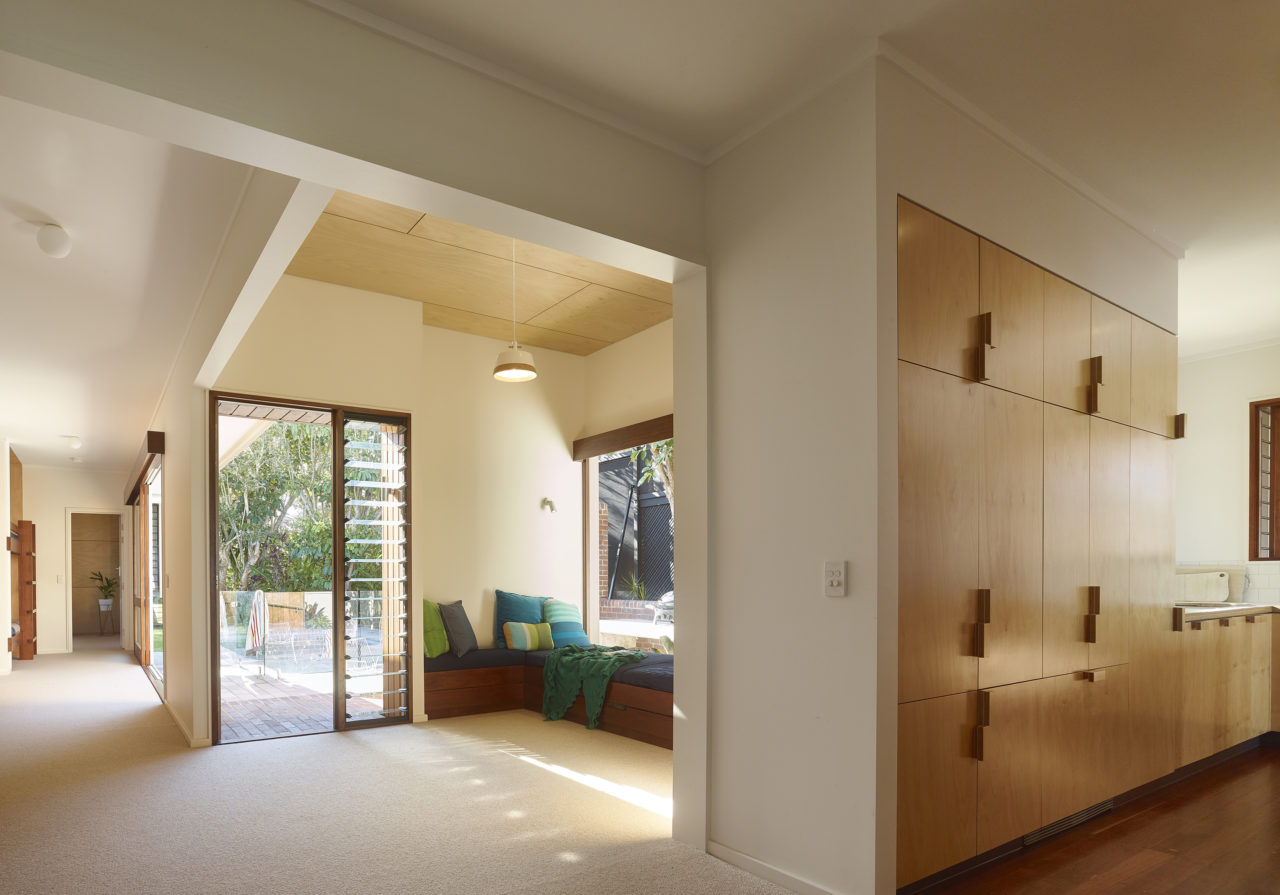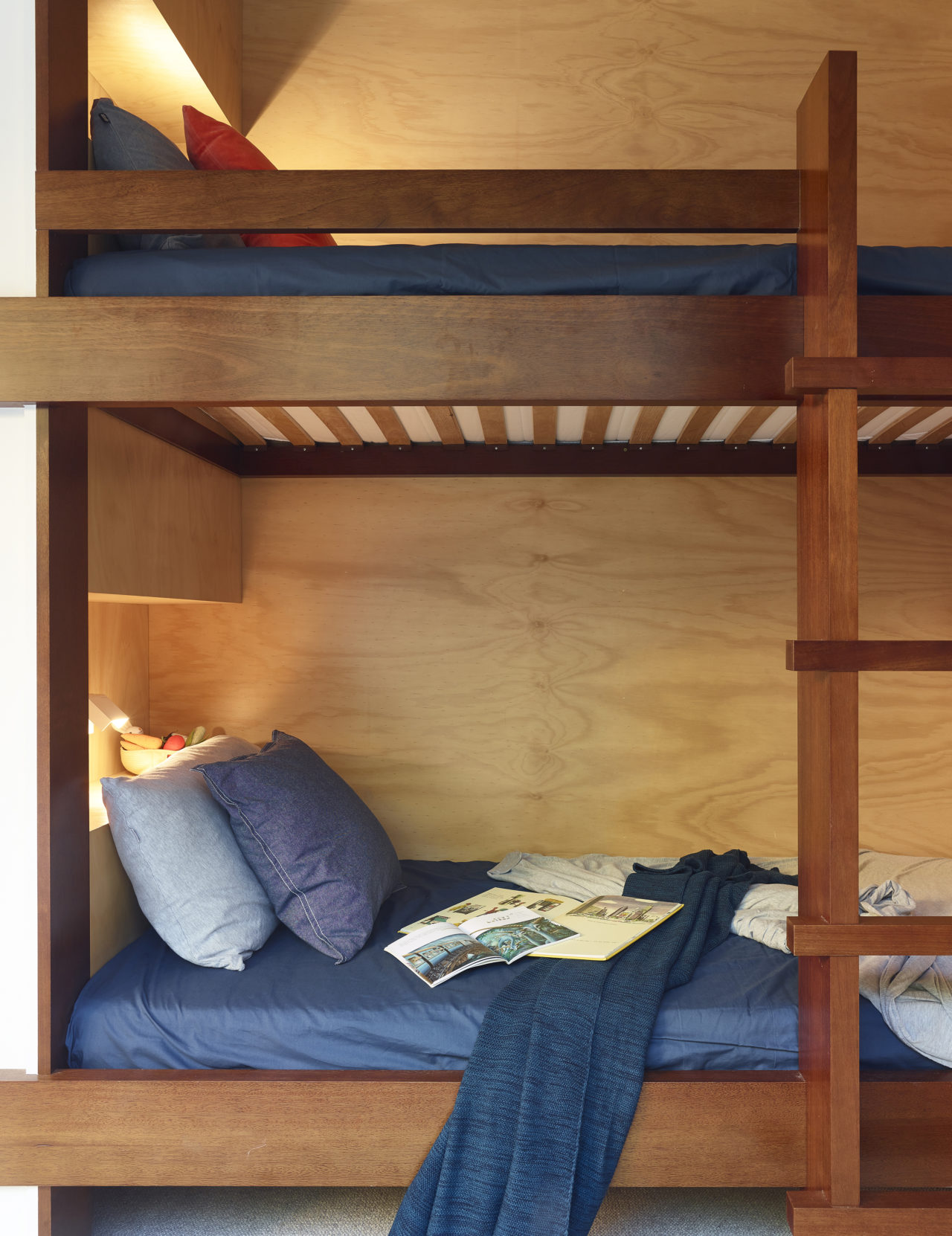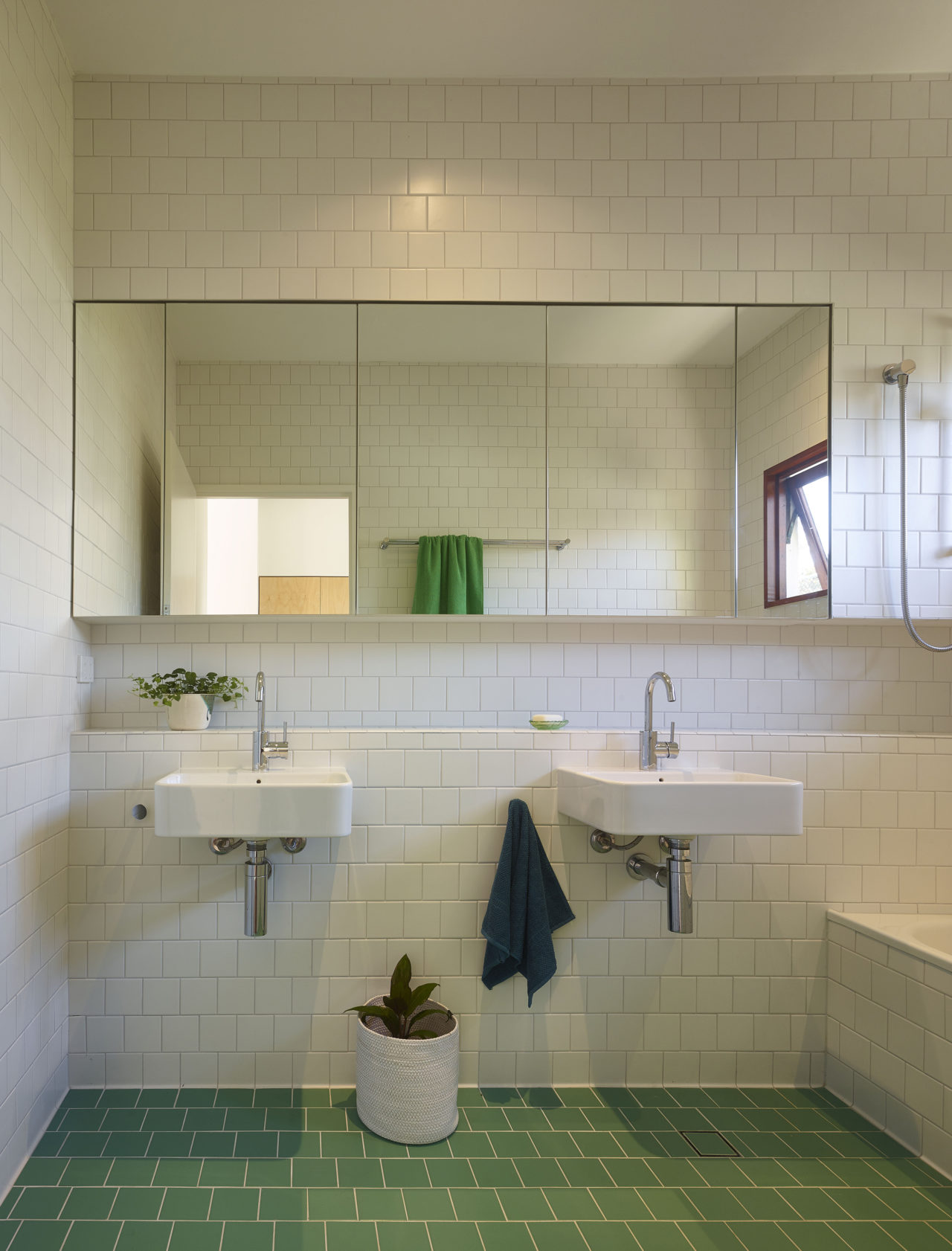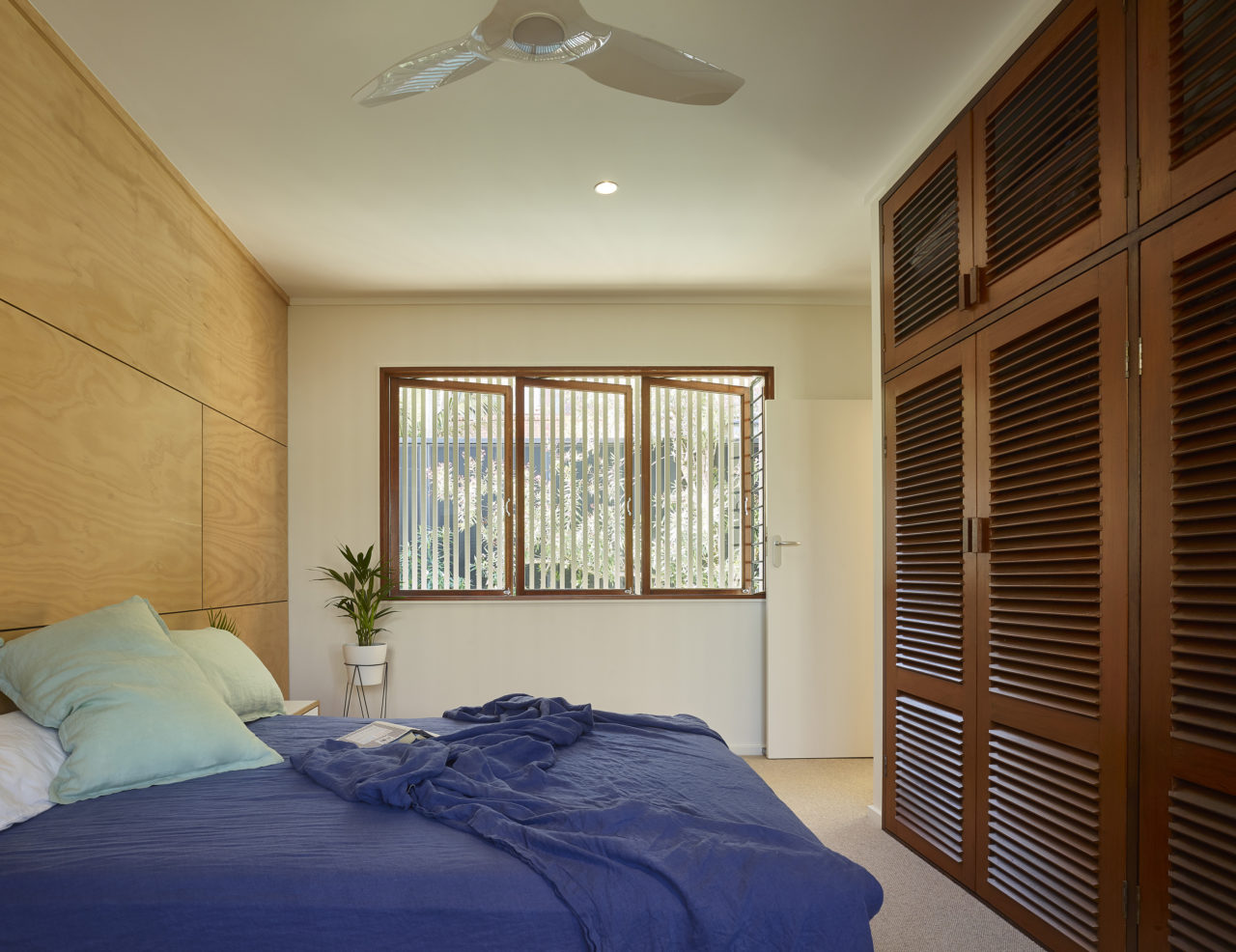 The original cottage underwent a significant renovation by renowned architect James Birrell in the 1960s. When our clients came to Arcke, the much-loved beach house was desperate for an update to accommodate a growing, three-generational family.
"We engaged Arcke to design, manage the tendering process and supervise the renovation of our much-loved family beach house.

Matt showed great sensitivity to our wishes to maintain the character of the house, but at the same time he presented us with creative options which enhanced the overall design.

Matt's involvement removed the pressures on us, and we are absolutely delighted with the outcome."

- James and Adele, Brisbane
The improvements made were respectful of the original design features of Birrell's renovation including large sliding doors, dark wood cabinetry and timber screens, but cleverly modernised in ways to provide flexible living spaces.
Without extending the total floor area, or decreasing the size of existing bedrooms, sleeping arrangements have been created for children with bunk beds tucked into the hallways and daybeds that double as full-sized singles and trundles.
The 1960's kitchen was opened up to take advantage of the ocean view as well as utlising sliding doors to separate bedroom areas from entertaining areas during summer nights.
The sunroom, a later addition to the house, was replaced by a contemporary high-ceiling structure, clad in robust teak to shelter from the west as well as provide an alternative reading area for adults or play space for children.
The pool and patio were updated for modern entertaining with the inclusion of a suspended concrete bench and brick charcoal grill that defines the space.
The master bedroom with ensuite bookend the house. A generous, under-used laundry was relocated to become accessible to the southern side, adjacent to an outdoor shower ready for swimmers returning from the beach.